Are you planning to enhance the look of your home? If so, we have got your back! We can assist you in choosing the right contractor to renovate the old house.
You can choose the home renovation contractor for making the refurbishment project successful. As a professional help, they can give you a better living environment in your existing house.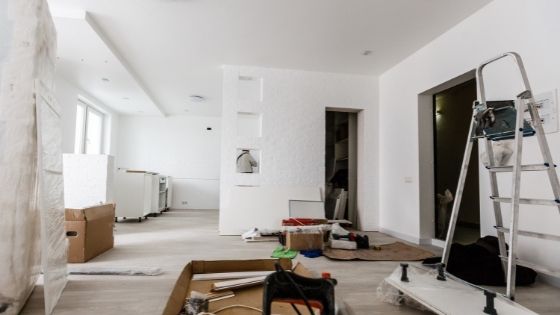 In this blog, we will mention some tips for you to plan a successful home renovation. With the help of those strategies, your home refurbishment process will become more accessible and seamless. Check it out!
Tips For Successful House Renovation
1. Take time to think!
So have you decided to renovate a home instead of building a new one? Well, sounds great! But, make sure you have made up your mind. Also, ask your family, friends, relatives, and other known people.
Before starting work, make a list of professionals you need for the construction project. It is advisable first to take help from a professional architect. They will suggest the utilization of space and other changes that can enhance the look of the home. Further, choosing a professional can help in developing blueprints before starting the renovation.
2. A rough budget estimate!
The next step for the house renovation is setting your budget and following the estimation. Always make sure you have a backup and have emergency money to manage. Many incidents demand extra funds like renting a flat or room during renovation time, vehicle expenses, or more.
Get prepared! Your budget may extend and a home renovation contractor may demand extra money. Ensure you set a renovation budget in a relaxed state. House renovation projects often cost double or more than the decided price. So, before digging your floor, make a backup plan for the money.
3. What are your requirements?
So, what do you need to renovate? It means to decide on whether you need to change the look of the bedroom, kitchen, living room, or bathroom? Make sure you know the purpose of the renovation. Also, ask yourself whether you will get benefits from house renovation or not? Do you need a designer and architect?
After answering those questions, the next step is to find the right help. Always choose the right home renovation contractor for the construction project. They must have good experience to handle your project. Also, take a look at the hidden circumstances of your house renovation project. You can only decide on the renovation plan after choosing the space that needs to be renovated.
4. Funding
So have you decided on a renovation area and planned budget? Now, decide how you will collect money for the renovation? If you have enough money, then no issues, but if you have a shortage of money, then it's high time to manage finances. Ensure that before you begin a project, you are ready for your financial backups. Choose alternatives if you are facing a shortage of money.
Moreover, you can opt for bank loans if you need emergency funds. Once you have a good credit score, you can get qualified for taking loans. Although, it relies on the type of loan you are looking for.
5. Choose the right contractor
So you have pre-planned the funds and renovation area. Now keep your hand on the device and start researching. Make your mind ready for the final outcome.
Initially, do research; you need to find the best contractor at an affordable price. Don't stick to only one contractor. Fix meetings with other reasonable price contractors in your area. Narrow down your research and choose at least ten names of home renovation contractors. Search for all of them separately and compare their specifications with each other.
Once you are done with research, make a thorough comparison of their various competitors. You can find their experience, client reviews, prices, and other important elements over the internet. Later you can get their numbers or chat with their executives and ask them about the price. At last, you can choose the best out of them.
6. Take permissions from higher authorities
In every nation, you have to take permission from authorities for planning a home renovation. Moreover, you need to connect with a local council before starting building extensions or knocking down any wall. Ignoring the permission process might delay your project, so first, plan this. Generally, the permission process takes approximately eight to thirteen weeks to proceed with the appeal for home refurbishment.
The refurbishment permits ensure your project is following all safety measures like fire safety and other models. Moreover, in many cases, the inspector surveys the refurbishment site and ensures that it is going accordingly.
7. Pen down everything on paper!
You don't need to be an architect to create any rough drawing. Write down the dimensions (L length, B breadth, or H height) and other measurements of a renovated place. You can create a rough draft of the home refurbishment site with ease.
To succeed in your house renovation project, take out your pen, then start creating a list. Make it a habit to write the standard necessities, exact material used, and the overall price.
It will save you from getting confused about your spendings. Most of the time, home renovation contractors help you in listing down all the expenses. So, you can easily group items into a checklist that you still need to purchase. In the end, this checklist will be useful to understand the price of the whole process of the home renovation project.
Sum Up
Following the right strategies for the house, renovation can help you make the process easier. Well, it's in your hand whether you make the renovation procedure exciting or complicated. Furthermore, an expert home renovation contractor can help you out in many ways. You can ask them to guide you right from saving money to prevent messing up.
If any questions are running over your head, do share with us!
Thank you for reading!