Starting up any farming business is not easy but is completely rewarding. However, most people don't start farming because they can't afford it. This makes it hard to pursue your dreams and make an honest living.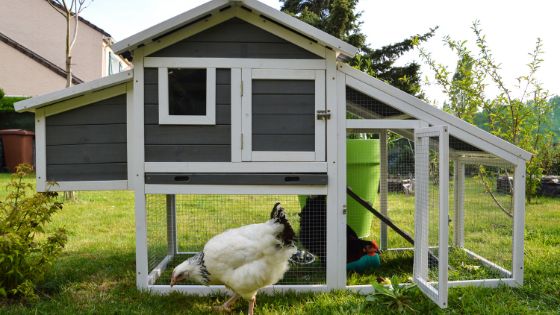 Despite this, there are plenty of methods to save on chicken coop designs. This is why today, we've created this complete guide on how to build a chicken house on a budget.
Plan Carefully Ahead of Time
Decide how many chickens you want to house and what size chicken coop you will need. Then, research the cost of materials and labor for building a chicken coop.
Once you have a plan and a budget, start shopping for materials and chicken coops. Look for sales and discounts to help save money. With a little planning and effort, you can build a chicken house on a budget.
Find a Free Plan Online
There are many different websites that offer free chicken house plans. It is important to find one that is the right size for your flock and that has all the features you need.
Once you find a plan you like, you can either download it or print it out. Keep this in mind when looking for free 4×8 chicken coop plans online.
Choose the Perfect Location
When choosing the perfect location for your chicken house, consider these three things: proximity to your home, predator access, and drainage. It should be close enough to your home that you can easily check on it and tend to the chickens, but not so close that it becomes a nuisance.
Predator access is important because you need to make sure your chickens are safe from predators like foxes, coyotes, and hawks. Good drainage is important because you don't want your chicken house to flood or get too muddy.
Reuse, Repurpose, and Salvage
Building a chicken house does not have to be expensive. You can save money by reusing, repurposing, and salvaging materials.
For example, use an old dresser as the base for your chicken coop. Add chicken wire to the sides and a roof made from old pallets.
Salvage some old fencing to create a run for your chickens. By getting creative with what you have, you can build a chicken house on a budget.
Borrow or Rent Tools You Do Not Already Own
You will need a variety of tools to build a chicken house, including a saw, hammer, screwdriver, and drill. If you do not have these tools, you can rent them from a hardware store.
Consider Purchasing or Renovating a Second-Hand Coop
Purchasing or renovating a secondhand coop can be a great way to save money. You can often find a chicken house for sale at a fraction of the cost of a new one.
Plus, if you're handy, you can usually make some simple repairs and modifications to make the coop even more affordable. Just be sure to do your research and inspect the coop thoroughly before making any final decisions.
Building a Chicken House on a Budget
If you're looking to build a chicken house, there are a few things you need to keep in mind. This article gives some great tips on how to build on a budget. With a little bit of planning and some elbow grease, you can have a beautiful chicken house that didn't cost a fortune.
Looking for more advice about livestock? Check back with our blog for helpful tips.