"Old habits die hard," and the cliche is also true to fashion, especially men's accessories. Take the case of men's blue jeans. It still retains the small watch pocket that was to hold medieval timepieces. You now wear your wrist watches but the old watch pocket still exists on the jeans.
There are several men's accessories that remain timeless. They never go out of style just like the little watch pocket in jeans. The difference is that some of the stylish and timeless pieces of men's accessories, like ties or sunglasses, have functional and aesthetic value.
However, as men's fashion changes, some accessories will remain constant. And they refuse to go out of fashion because they are stylish, functional, and come with aesthetic value too.
Let's explore 8 men's accessories that will never go out of fashion.
1. Belt
Men have always sought ways to hold their pants. Suspenders were quite a thing back in the day. Some people still rock them today. But belts have been the better alternatives. And leather belts have been the rock stars in these categories for years until recently.
Leather belts and most regular belts are rigid and bulky. Belts made from leather material are so rigid that some users resort to alcohol and Vaseline to soften them. It can restrict your lower abdominal movements. It can also exert too much pressure around your waist leading to health risks and complications.
That's where stretchy and flexible straps come in. They are made of elastic materials to replace the rigidness associated with regular belts. Most men's elastic belts have a sleek design to accentuate your waist. They are also comfortable as they stretch, allowing you to adjust with ease.
A flexible belt's comfort, light-weight, and sleek design make them a must-have in men's accessories. Whether you're up for work, sports, or travels — belts, especially adjustable belts, can come in handy.
Whether it's leather or flexible belts, choose whatever suits you and the occasion. But most importantly, choose what is more comfortable and stylish to emphasize your elegance.
2. The Ultimate Time-Piece; Watch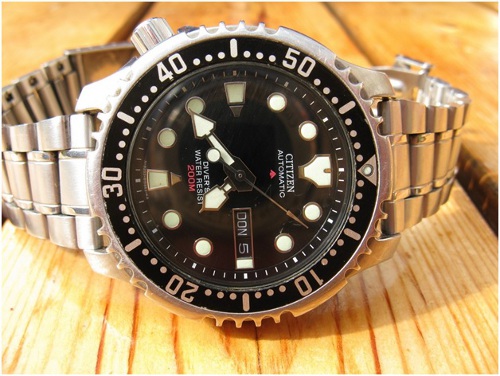 Watches have been an incredible men's accessory ever since it was invented in the 17th century. As mentioned earlier, jeans have watch pockets that still exist today. Pocket watches were once dominant on aristocrats' waistcoats before finding their way to the jeans.
Now, wristwatches reign supreme and they come in various styles. Like any other fashion accessory, the type of timepiece you rock speaks volumes about your personality. Mix that with the attire and the occasion you're attending, you'll be expressing your lifestyle and taste.
Stainless steel watches are a favorite amongst the majority of people. However, your choice should match your taste and overall outfit. For glamorous gala events, a flashy timepiece like Rolex Submariner or the diamond watch can do. But a less flashy watch is perfect for a laid-down outfit.
3. High-Quality Wallet
Although digital and mobile money is becoming popular, it is yet to fully replace cash. So, wallets, leather ones to be specific, are still a crucial men's accessory. But wallets come in varying sizes, colors, and designs. It all comes down to your choices.
Wallets for men can be compared to bags for women. So, you should carefully choose the right color, quality, and design. Most men prefer leather wallets because they last longer.
You can also consider the following while rocking your wallet:
Go with a minimalist design – less compartment for essential items like cash, ID, business, and credit cards.
Match your lifestyle – If you're an active and outdoor guy or shopping for an athletic person, then a durable leather wallet is a perfect choice.
Carefully evaluate the preferred wallet's quality – Ensure it has solid stitches and thick material.
In short, go for a wallet that matches your daily needs and suits your outfit too.
4. Baseball Cap
Although originally designed as sportswear, the baseball cap has become an essential and timeless piece of men's fashion. Many artists have popularized it in pop culture, making it a popular accessory for many young men.
It's also a useful men's accessory because it saves time fixing their hair. If you're having a bad hair day, just wear a baseball cap to cover it. You can match it with your outfit or contrast colors to show exemplary elegance.
5. Hats
Another men's fashion accessory that never goes out of style is hats. They come in various styles and sizes and can be used for many occasions.
Fedoras are the most versatile option because men of all styles can wear them, but other types are equally effective.
Check out stylish beanie hats if you're not afraid to try new things and want your fashion look to stand out. These hats are both fashionable and sophisticated.
They make a strong statement and can be worn with various outfits, from formal to casual. Beanies are a great option as long as you choose the right shade for your skin tone, and they never go out of style.
6. Sunglasses
Sunglasses are undoubtedly your essential summer accessory. Millions rock it every summer to protect themselves against the sun. Some are even sophisticated as they protect against sun rays and other eye defects.
Ever since they were invented in China in the 12th century, sunglasses are as important today as they did back in medieval times. Now, it does more than block sun rays. It can conceal dark circles and accentuate your outfit to elevate your appearance.
As a rule of thumb, check out the following before buying your sunglasses:
They should block enough light and ultraviolet rays (UV)
Face shape
Quality of the frames
One way of establishing quality sunglasses that will protect you from UV is standing next to your mirror. If you see your image clearly while wearing dark sunglasses, they won't protect you from UV well enough. With the best sunglasses, you won't be able to see your eyes in the mirror.
7. A Classic Tie
Most people associate ties with business attire; however, you can wear ties in a more casual setting too. For business meetings, keep the traditional silk ties on hand.
For more casual wear, try rougher fabrics or interesting patterns. Wool knit ties are an excellent choice for dressing up while still having fun with your outfit. If getting ready for a formal occasion, try cummerbund and bow tie combination.
You can try a narrower tie in a striped pattern and pair it with a pair of casual boots instead of formal shoes. The more textured and narrow the tie, the more stylish it will appear.
8. Pocket Square
Pocket squares add a touch of elegance and sophistication to any outfit. You can wear it in place of a tie for formal occasions. This men's accessory is available in various colors and styles and can be worn in many ways.
Pocket squares are an excellent way to experiment with your fashion look. You can stand out from the crowd by using contrasting textures, colors, and patterns. A few tassels or various embroidery can make your outfit stand out without being overly flashy. Everything else falls into place with just one splash of color or a one-of-a-kind design.
Final Takeaway
These men's fashion accessories are an excellent way to spruce up your classic elegance. Whether in work, casual, or sports outfits, you can play with these men's accessories to express your lifestyle.
You have almost an endless list to choose from – belts, sunglasses, wallets, pocket squares, and watches. Go with what rocks the occasion, suits your lifestyle, and boosts your confidence.