Did you get into a car accident? Traffic accidents are a part of life. No matter how safe you are on the road, there's always a chance that you could be involved in one. If you're ever unfortunate enough to find yourself in this situation, it's essential to know how to react. This blog post will discuss six tips to help you deal with a traffic accident effectively and safely. Stay calm and follow these tips, and you'll be able to get through this challenging experience with minimal stress. Let's get to the list.
Seek Medical Attention
The first step you should take after a traffic accident is to report the accident. However, if the injuries are death-risk, it is wiser to seek medical attention instead. If the accident isn't that serious, then you should still visit a doctor as soon as possible to get checked out. This is true even if you don't think that you're injured. It's always better to be safe than sorry, and many injuries may not be immediately apparent. Call an ambulance or go to the emergency room immediately after the accident.
Seeking medical attention has two significant benefits. First, it ensures you receive the treatment you need in case you are injured. Second, it provides documentation of your injuries in case you need to file a personal injury claim later on. You will use these details to prove your injuries and damages. Ensure that you get a full check-up, and don't hesitate to ask the doctor any questions that you may have.
Call the Police
If the injuries are not severe, you can call the police before heading to the hospital. When calling the police, it is essential to provide them with as much information about the accident as possible. You need to state your exact location, the number of vehicles involved, and any injuries sustained. The police will then create an official report of the accident.
The police will create an accident report, which will be helpful later. This report will document the details of the accident, including who was at fault. However, if there are no tickets after a car crash, you will need to contact an attorney to investigate the accident and find out who was at fault. This, together with the police report, can help you get the compensation you deserve.
Gather Enough Evidence
Once the police have arrived and you have been seen by a doctor, it's time to gather evidence. This is essential because it will be challenging to prove your case without proper evidence. It would be best if you did this before leaving the accident scene.
If you can, take pictures of the damage to both vehicles. It would be best if you also took photos of any injuries you or your passengers sustained. It's a good idea to get the contact information of witnesses who may have seen the accident occur. These witnesses can provide valuable testimony later on. Once you have gathered all of this evidence, you can leave the accident scene.
Contact a Legal Expert
The next step is to contact a legal expert, such as a personal injury attorney. This is an essential step because insurance companies will try to take advantage of you if you don't have representation. A good attorney will fight for your rights and ensure you receive the compensation you deserve.
Your attorney will also help you deal with the insurance companies. They will handle all of the paperwork and negotiations for you. This will take a lot of stress off your shoulders and give you more time to focus on your recovery. Ensure that you provide your attorney with all of the evidence that you have gathered so that they can build a strong case for you.
Call Your Insurance Company
Another critical step is to call your insurance company and report the accident. It would be best if you did this as soon as possible after leaving the accident scene. When you call, be sure to have all of your documentation ready. This includes the police report, your evidence, and your medical records.
Your insurance company will then open up a claim and begin the process of investigating the accident. They will also start working on getting you compensated for your damages. It's essential to be patient during this process, as it can take some time to receive your compensation.
File a Claim If Necessary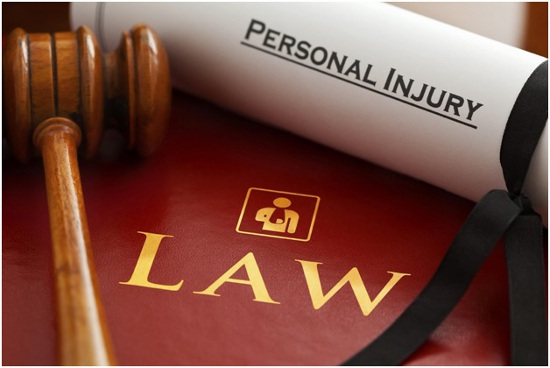 If the other driver was at fault for the accident, you might need to file a claim against their insurance company. This is something that your attorney can help you with. They will gather all of the necessary evidence and documentation to prove your case.
Filing a claim can be a long and stressful process. It's essential to be patient and to follow your attorney's instructions. Once the claim has been filed, you will need to wait for a decision from the insurance company. If they deny your claim, you may need to take them to court, where a judge will decide.
These are six valuable tips on how to deal with a traffic accident. By following these steps, you can ensure you receive the compensation you deserve. If you have any questions, be sure to contact a legal expert. They will be able to guide you through the process and help you get the best possible outcome for your case.