If you came to Thailand for a short holiday and ended up totally smitten with the colourful culture and smiling faces, you certainly aren't alone, as many westerners fall under the spell of this unique Southeast Asian country. If you are from a cold European country, the prospect of leaving the harsh winter behind is a very attractive proposition, yet we all need to generate an income regardless of where we live and with that in mind, here are a few business ideas if you are planning to relocate to Thailand.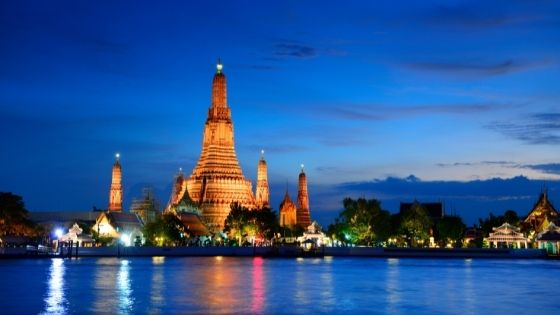 1. Create a jewelry website – If you link up with a leading provider of wholesale jewelry in Thailand, you can sell a wide range of quality jewelry to a global market. Thai jewelry is of high quality and due to the low cost of living, you can add quite a mark-up to your pieces. Let's not forget that digital marketing is an integral part of any e-commerce business; you need to invest in good SEO in order to drive organic traffic to your e-store.
2. Teaching English – If you are a native English speaker and have a BA degree, you could certainly find a job teaching at a Thai school. Salaries are not exactly good, unless you can manage to land a position at an international school. Even if you have zero teaching experience, teaching agencies will employ you and with a work permit, you are legally allowed to teach in the Kingdom. Many westerners have taken up a second career as an English teacher, with the majority living and working in the provinces.
3. Make YouTube Videos – If you have a pleasant personality and invest in some basic IT equipment, you could set up your own YouTube account and start posting short videos about many different tourist destinations. Generating a following is no easy thing to do and you will need creativity and professional scripts if you are going to make any money. Don't expect miracles overnight; your development will depend on the quality of your content and you will get better, the more you film.
4. Buy a Restaurant – Many westerners have very successfully made the transition from their home country to living in Thailand and some invested in a busy restaurant, which is usually managed by their Thai spouse. Of course, business would be seasonal but if you choose a location where many expats live, you will have customers all year round, plus you could also aim at Thai clientele. There are many 5-star resorts in Thailand and some are for sale for the right price.
5. Set up a Limited Company – Check out the many incentives that the Thai Board of Investment offer foreign investors and with a local Thai partner, you could carve out a market share with your new business. You need to check that the type of business you wish to enter into is permitted by a foreign owned company.
With some careful planning and preparation, you should be able to make a living while living in Thailand and after a few years, you can apply for residency in Thailand.