HR practices are constantly evolving with time, and employees' work-life balance is emphasized. Almost every HR manager is implementing employee wellness initiatives and trying to make the company a great place to work, so a higher level of productivity can be ensured. Many studies show that the staff works at their optimum capabilities when they are happy.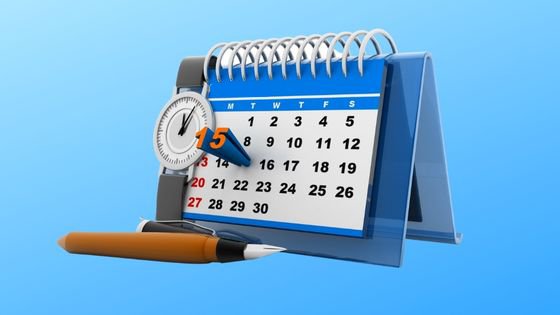 Mentorship programs, corporate lunch/dinner, afternoon naps, fitness activities, and many more things are included in the list for staff wellness. However, paid time-offs are one of the most effective solutions one should enable in the workplace. Paid leaves allow the workforce to accomplish their personal tasks apart from holidays and provide some precious time to their loved ones. This way, you can boost employee job satisfaction and improve retention.
Moreover, we have stated some essential points for you to understand the importance of employee absence management adequately:
Importance Of Employee Leave Management
Employee leave management is a tedious job and consumes a lot of time. However, it is necessary as a good leave policy ensures your business operations run effectively along with giving the staff a chance to free themselves from routine work. It ultimately contributes to a happy and engaging work culture.
Employee Wellbeing
If you are providing sufficient leaves to your staff, it will build confidence and trust for the business in them. This means a self-motivated workforce that is productive and helps the company succeed.
Poor leave management leads to employee dissatisfaction, as some employees might have to do extra work if multiple persons are absent at the same time. If this scenario repeatedly happens, it can result in resentment. And if you are not keeping a proper watch on employees' leaves, it might negatively affect your payroll expenses.
Reduced Absenteeism
As we all know, leave promotes work-life balance and reduces employees' stress levels. It also leads the staff to good physical and mental health. This way, it reduces unscheduled absences, keeping the tasks organized.
Providing timely holidays and paid leaves to the staff will ensure you have a loyal and engaged workforce. And managing the absences effectively will ensure you don't go short-staffed.
Improved Work Quality
Many studies have shown that overworked staff often causes mistakes due to tiredness, resulting in a loss of resources and time. It will affect the business's productivity negatively and decrease the quality of outputs.
Having enough leave entitlements in their hand, your employees will take a break any time they feel fatigued. If they are well-rested, they will pay full attention to the work and try to do better than the previous time. This way, you can ensure a higher level of productivity and excellent results.
Types Of Leaves
Now as you have understood the importance of employee absence management, you will have a question about how many types of leaves are there and which type is best suitable for your business. We have mentioned the answer here:
Privilege Leave
This type of leave is also called "earned leave," as it is entitled to the employees over a period of time. The entitlement is determined on an annual basis and credited to the staff bi-monthly, monthly, quarterly, or annually as per the organization's policies.
Usually, this type is used for personal reasons, vacations, or festivals that are not announced as holidays. Almost every country's government requires employees to provide some amount of earned leaves.
Sick Leave
This is also called "medical leave," as it is provided to the staff to address any health issues. It is another common type that every business offers and is also mandatory by the law.
The importance of sick leave is much; however, it is often misused by the staff. So, employers often ask for medical certificates if the number of days exceeds two/three days. Privilege leaves are fully paid, while business owners can decide if they want to provide full or partial payment in sick leaves.
Emergency Leave
This is also called a "casual leave" and allows one to take a day off if any emergency occurs. If any urgency or unforeseen situation happens in employees' personal lives, then they can use this type to respond immediately.
Many countries require companies to offer this leave type, but if not required, earned leave can replace it.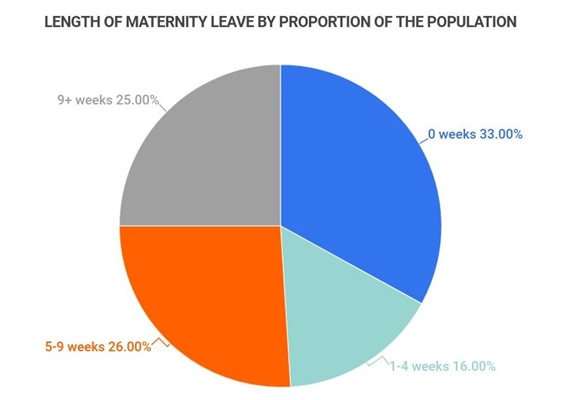 Parental Leave
Maternity leave is provided to women following the birth of their child. It is also mandated by the law and required to provide full payment.
Paternity leave is another type of parental leave. Fathers can use it to take care of the newborn and the mother.
Marriage Leave
Some employers enable marriage leaves for their staff. However, the laws regarding marriage leave vary from one country to another.
The HR department can demand an invitation card or marriage certificate as proof to approve the leave.
Tips To Manage The Employee Leaves Effectively
Now, you must have figured out why employees' leaves matter in the business's success and which types you can offer to your staff. But how to manage the absences is still a question. The following are some tips you might find helpful in managing the staff's leaves:
Establish A Clear Leave Policy
If you haven't already, then determine a clear policy to manage the leaves. Ask the HR department to provide an efficient framework your business should follow.
Once you have determined your policy, ensure it is reached to every staff member.
Communicate Your Policy Properly
Writing the policies is essential, but communicating them clearly is even more. Every employee should know how the leave policy works in the organization so that any mistake can be prevented in the earlier stage.
Train managers on policies so they can understand them and communicate them with different teams.
Use Technology To Save Time
Almost every business wants to streamline HR processes, and technology is a great assistant in doing that. And it helps here too. If you are handling a huge workforce, you might receive a flood of leave requests every month, and adjusting them with salaries is a complicated task. So, you can automate repetitive functions and improve efficiency by using tech tools.
An automated leave management software lets you set an engaging workflow for managing leaves. It centralizes every important detail in a single space and reduces the chances of errors.
Summary
With the right policies and tools at your disposal, you can ensure effective leave management and higher employee retention. However, just implementing the policies and subscribing to digital tools is not enough; you must evaluate your leave management structure at multiple intervals to measure the effectiveness of efforts. In addition, it will give you a clear idea of why your staff is taking leaves and how you can reduce unscheduled absences.