The unchanged repo rate of 4% has made high-value credit forms like loan against property accessible for borrowers across the country. Potential borrowers are always looking for an affordable interest rate and attractive terms to optimise their borrowing experience.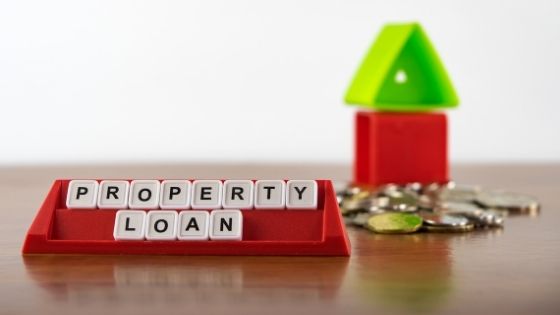 In this regard, they can apply for a loan against property to receive substantial credits against simple eligibility. The flexible terms of usage can offer financial backing for big-ticket expenses like medical charges, debt consolidation, wedding, education, etc.
Individuals can easily gain equity from their residential or commercial property without losing ownership. However, to obtain the benefits from the said credit, applicants need to surpass the loan against property eligibility parameters.
This would help them find a reliable lender offering additional benefits and comfortable repayment terms. Here are some factors that every home loan applicant must check to make an informed decision.
Factors to know before applying for a loan against property
1. Loan eligibility
Lenders scrutinise an applicant's credibility by putting forth certain eligibility parameters. Since it is a secured credit, the parameters are simple.
Usually, a salaried applicant working in a private or public firm needs to belong to the age bracket of 33 to 58 years. Simultaneously, a self-employed applicant needs to be aged between 25-70 years. Both the salaried and self-employed applicants need to show a stable income source.
Apart from these factors, lenders also scrutinise the credit report and CIBIL score. Having multiple liabilities and late repayment records can levy a high interest rate or lead to the cancellation of an application.
These factors must be kept in mind before deciding to apply for a loan against property.
2. Compare lenders
To maximise benefits while availing the credits, individuals need to find a reliable borrower. Since a LAP is a high-value loan, one needs to find a financial institution levying an affordable loan against property interest rate. In this regard, comparing the features, service quality, processing charges, prepayment charges, etc., would be beneficial. It is suggested to check the loan amount and property type to maintain transparency in loan against property processing.
Finding the right lender also help in gaining customised benefits. Some HFCs provide pre-approved offers that make the loan application hassle-free and swift. Such offers are usually levied on products like home loan, LAP, etc. Individuals can check their pre-approved offer by providing their name and contact number.
3. Tax benefits
Since LAP obligates a repayment structure, finding certain methods for savings could be beneficial. Under Section 37(1) of the Income Tax Act, LAP borrowers can gain deductions on the interest paid, documentation charges and processing fee. However, these funds have to be used against business expenses.
Moreover, individuals can avail up to Rs.2 lakh as a tax benefit under Section 24(b). This is applicable if the loan amount is utilised to purchase a property or house. A borrower can claim deductions on interest repaid, provided that he/she can prove the link between borrowing and fund usage. However, there are no deductions on the principal repayment.
4. Documentation
Having a clear idea about the required loan against property documents is another vital factor for a streamlined LAP application. Typically, applicants have to submit documents like
KYC
Salary slip
Bank statements of at least six months
Address proof
IT returns
Copy of documents related to the mortgaged land
5. Repayment tenor
The selection of repayment tenor significantly affects the repayment of the loan. Typically, choosing a long tenor can help reduce the EMI outgo and initiate better savings. It is imperative to understand that choosing this option can increase the interest outgo. Individuals would have a better chance to earn savings and repay the outstanding balance faster. To streamline the repayment process further, one can use a loan against property EMI calculator.
Mortgage brokers work together with their clients to acquire the best possible loan deal tailored to their needs. Mortgage brokers cut through the confusion and help you avoid costly mistakes with professional financial guidance.
These are certain factors that every potential borrower who wants to apply for a loan against property must check. Keeping track of these points would help in making an informed decision and maximise savings. So, research about the lenders beforehand and maintain timely repayment habit for successful borrowing.