Cash flow problems can impede your business operations and prevent you from moving forward. No matter how big of a profit you're generating, you can still find yourself unable to take care of your payables at the end of the month if there are bottlenecks in your processes.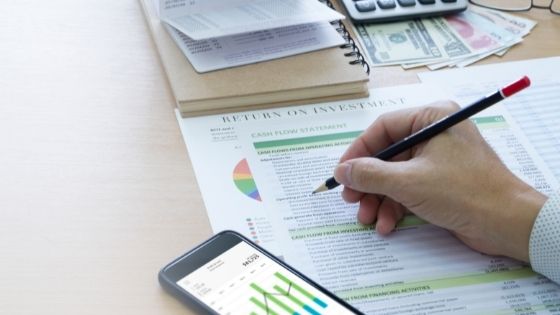 A healthy cash flow is actually not a matter of profit as much as it's a matter of careful planning and smart decisions. Here's what you can do to improve it.
Get Clients to Pay on Time
Many businesses are struggling with getting their clients to pay on time, but this doesn't have to be difficult — you just have to establish some rules from the get-go. For example, you can offer them some incentives, such as discounts, if they pay before a certain date.
You also need to be proactive and always send invoices early. Afterward, you can send periodical reminders. These can be automated in many accounting systems so that you don't have to do it manually.
Another way to encourage clients to pay on time is to make it as easy as possible by providing many options, such as credit cards, online payments, checks, etc.
Consider Leasing Instead of Buying
If you don't have enough cash to buy new equipment, real estate, or supplies (if you're reading this, chances are you don't), leasing is a much more viable option for you. With leasing, you get lower and steady monthly payments, which you can also write off your taxes as a business expense.
For example, if you're in need of a small fleet of vehicles, you can lease them from a reputable company, such as Haines Fleet. Not only will they provide you with the cars you need, but you'll also get regular maintenance and repair as part of the service.
Streamline Customer Journey With Conversational AI
The best way to improve your cash flow is to bring in more customers. You can do so by utilizing the power of conversational AI bots to streamline the entire customer journey. For example, if you're an e-commerce business, a bot can help customers complete their purchases as well as upsell by analyzing their interests and recommending products they might like.
These bots can simplify processes that are typically long and complicated. For instance, a banking chatbot can process clients' loan applications much faster than human agents. By streamlining the customer journey, you can close more deals in less time and get a steady income flow.
Generate New Income Streams
Another way to improve your cash flow is to figure out new ways to make money. There are probably some additional services your company can offer or other ways you can cash in on your skills.
For example, you can think about what you could teach people and create a course you can then sell or a webinar. If you're an event planner, you can get outside of your comfort zone and broaden the scope of the event types you do.
If you're looking for something that requires less effort, you may rent your equipment or space.
Optimize Your Internal Processes
Maybe the problem is in the way your business operates. You may not be using your workforce in the best possible way. Of course, this doesn't mean making your team work overtime — it means using their talent and skill more wisely.
For example, your employees might be wasting too much of their precious time and energy on repetitive and boring administrative tasks you can easily automate. There are now numerous business apps that can automate anything from customer support to accounting. By implementing them, you free up your team for more meaningful work that could take you to the next level.
Anticipate Future Demands and Costs
Instead of buying more supplies than you need just to be on the safe side, you just need to be smarter about anticipating client demand. There's now AI software that uses predictive analytics to make accurate predictions about your future needs based on your history and other factors.
This type of software can analyze trends and cross-reference them with some external factors that may affect your demand, such as market fluctuations. This way, you get much more accurate predictions and can stop wasting money on inventory you don't need.
Increase Prices
If all else fails, you need to ask yourself if you're selling yourself short. Analyze the market and your competitors and compare prices. Many businesses are afraid of increasing their prices, but if the increase is reasonable, your clients won't mind.
Don't be afraid to value the hard work you and your team are putting into your products and services. What's more, if your prices are average and a client is complaining, that's a good indicator of how little they'll value you and your service.