Introduction
What is OCR and what does it mean? OCR means Optical character recognition.
This is just a fancy way of saying that it is like a scanner that can take images and find out texts from those images and after that put that text into an editable word or pdf file.
It is very useful for many people who are looking to get a good article or paragraph from a picture or a paper and don't want to spend time or basically we can say don't want to waste time typing it down.
What more does it do?
Some of these OCR online websites provide more services then just making a plain old image to text converter.
They sometimes provide the service of text editing or spell checking to make the process more professional.
Some are even coded with mainstream language sets that allow translation of images into different languages.
But those are the more advanced picture to text converters. Some of the well-known image to text converters are listed below if you want to check them out.
Top 5 Convertors
Aconvert
Developertoolkits
Freefileconvert
Free-ocr
Verypdf
Aconvert is a versatile website that converts pictures to texts as well as more advanced options such as PDF, eBook, Documents, and archives it works great for all.
The simple layout of the website is great for new users and is very accommodating to look at.
The engine behind the text converter is very powerful and it does the job in just a few seconds with great accuracy.
That's not all
The webpage is also looking to add more features in future updates to allow more options to be available to its users.
Some of the new addition features might include jpg to word conversion and some audio extraction capabilities.
So, it is overall one of the best websites to visit for multiple scenarios and rest assured it will do perform better than expected.
This might also come as a surprise but the webpage is free to all people with no paywall or extra features category. So that's why it provides great service at no cost.
This might look like some joke but the website is named that it is an image to text converter so rest assured and it works better than expected.
So, don't be afraid of its name. The only thing that makes a huge difference is the bland nature of the webpage and its 1-dimensional feature list.
Yes, the blandness!
It is purely an image to text extractor and nothing else.
It is blank white for the rest. This does, however, play to the strengths of the webpage as it makes it have a simple look which has to the point instruction for its usage.
Making it great for casual users or in a hurried user with simple imaging problems. If you want a quick solution to your pic to text issue use this webpage.
The OCR online is true to its name. It is a free OCR online. This tool offers its user to upload file from computer local storage.
A user can also extract text from image by just pasting the URL of picture.
It is pure white which makes it very dull to look at and the buttons and texts on the webpage are also very boring but it has one of the best-used language images to text conversions.
This makes it a deserving candidate on our list.
So here it is!
Yes, the tool is very powerful like all the other webpages but it does, however, have a variety of input and output options that make it also stand out a little from the regular converters.
So, feel free to give this one.
Free file convert is also a simple looking webpage with no extra added feature it provides a free to use online ocr access that works beautifully with most file formats.
It does however unlike other regular websites has an option for translation. Yes, it can convert images to text and translate that text into multiple different languages.
This is a very unique feature that makes it deserve a place on this list. It is completely free to use for anyone
Not just that!
It also boasts a lighting fast image recognition software that makes the work very easy.
The only thing that users might find lacking is the unavailability of file conversion options or input type options.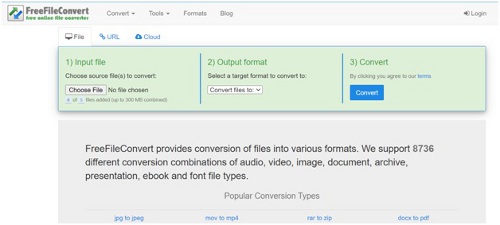 The software requires a specific set of image types to work on and doesn't accept of types. Other than that, it's a great OCR for anyone to use for their work.
Very pdf is a simple photo to text but is surrounded it many more options that are not linked to the image to text conversion but look very nice.
It might be the second most appealing webpage on the list. The engine behind the webpage hasn't seen many complaints and works like a charm.
So it has proven to handle any working task.
Is there anything left and to look out more?
Not the only major difference between this one and the rest is that it has a list of other OCRs in case you need to convert the special type of images or other materials.
It works great for any platform windows mac or Linux and is free to access for all. The only major difference is the lack of advanced features and nothing else.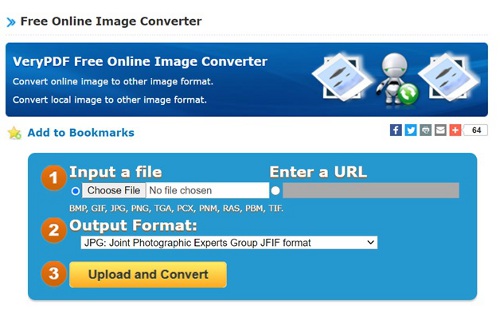 But anything regarding conversion it won't disappoint.
CONCLUSION
After all these facts what there left to say. So, let's just state the obvious all the converter on the list works great.
Some have advanced features; some are specialized and some have a very unique feature list that makes using them fun.
So, it depends on the work you do and what do you want to use it for.
The only major thing to look out for is bad handwriting and terrible picture taking that might make the software not recognizes the images.
If you don't have those two things the webpages should be fine for you.