What if you want to buy a new house or set up a new office, but you do not have a single clue of what you have to do? What are you going to do? If it is a question, we have the answer, and if it is a problem, we have the solution. So, keep calm and stay with us. Buying a new house or setting up a new office for business is challenging, especially if you are a first-timer. There are many challenges that a buyer or seller has to face. Examples include problems in ownership, down payment, affordability, bank approval, termite inspection, location selection, and credit history.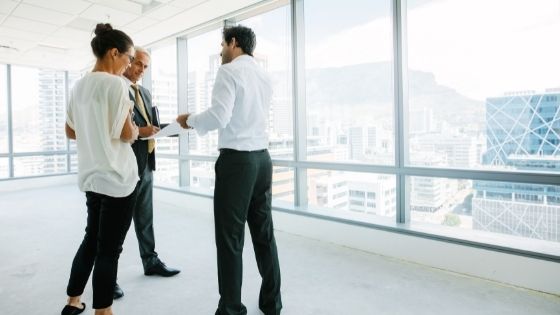 But is there anyone who can help you cope with all these issues? The answer is yes. A real estate agent or broker is a person who works professionally in the real estate industry, coordinating transactions and other concerns. He connects buyers and sellers and acts as their advocate during negotiations. He is a commissioned employee who performs his duties in exchange for a commission paid by both parties.
Generally, a real estate agent is associated with a real estate agency or firm.
What is a real estate agency?
A real estate agency deals in bringing buyers and sellers together at one table. It is involved in the exchange, management, and purchase of real property. These property management companies work around the globe and provide their services to their users in an efficient way. For example, The Realty Medics is a professional, licensed, and insured property management company specializing in property management in Orlando, Florida. Real estate agencies have made the lives of buyers and sellers easier.
How to hire the right real estate agent?
Search for the "right one" is a natural characteristic of the human being. We are always in search of the right one. And when we are always so concerned about it, why not be choosy and picky when hiring the right real estate agent. Here are some tips that can help you while hiring a real estate agent for buying or selling your house or growing your business.
1. Adopt a proper recruiting strategy:
Whenever you want to hire someone for anything, you first adapt and apply a mechanism for recruiting that person or firm. You may ask for referrals from your friends, family, or firms about a reliable agent. You can also post it online or use print media for advertisement. You can also find a good fit for your work if you are already a participant in a real estate organization. Taking part in open house events (events that display houses for sale) can be a chance to meet the person fit for your job.
2. Do online research about the potential candidates:
If you have an internet facility and you have a search engine, you can find a long list of candidates on the internet. It is a much easier way. Take a look at the websites or personal accounts of the clients you find interesting. Look deeper into the reviews that they have got from their clients. It will give you a clue about any candidate's competency, efficiency, and qualification. So it can give you all the information you need while sitting comfortably at home.
3. Interview your candidate:
If you get a list of interested candidates who want to work for you, call them for an interview. An interview is an opportunity to meet your short-listed candidates that gives you a sense of the behavior of candidates and the style of their work. Ask questions and share your ideas too. Try to know about their experience in business (professional work history), their strategy of work, qualification, payment process, list-price to sale-price proportion, and percentage of commission. You should see if he is trustable and fit for the job.
4. Look for the qualities in your agent:
Your agent must have some necessary qualities related to his job. The right agent should have interpersonal and communication skills. Professionalism is one of the core ingredients of an agent's behavior. He should have the qualities of being punctual, honest, loyal, and sincere. The friendly nature of your agent will keep you at ease. He should be a great negotiator and should have the ability to resolve the issues in times of crisis. Your candidate must have all the information and skillset you need and provide the data and relevant information.
5. Contact with their previous clients:
Experience matters a lot. Contacting the previous clients of your candidate will give you a better idea about the personality and professional behavior of your candidates. They will share their experience with you and even advise you about your selection. You should ask them what type of support and service their agent provided to them. Ask if they would hire the same agent again if they need to hire one in the future. If you try to look through their perspective, you will have a better view.
6. Use the power of your knowledge, experience, and observation:
The selection of anything; be it a business partner, a life partner, a household item, a job, a health facility, and even a dress or pair of shoes; requires your knowledge, experience, and observation about that person or thing. Selecting a person or thing without prior knowledge and experience can make an undesirable situation for you. You must have strong observation power while conducting interviews with your clients. Follow your gut and go with it.
7. Be clear about your contract:
Keeping an eye on the professional conduct of your candidate, do not forget to address the codes of your contract. Make sure that your candidate is comfortable with the rules and demands in your contract. Once you select your agent, discuss the details and make things clear. Spell out the terms and conditions under which your agent works. Make an agreement about the percentage commission your agent will receive. Create a timeframe in which your agent has to get your job done. Also, never compromise on anything that you find uncomfortable.
Conclusion:
Remember that your right choice does make a difference. We live in a hyperactive and hyper-competitive world, and you must be careful about whom you trust or hire. You might find yourself confused about the right candidate among many.
To avoid this confusion, you must apply the strategies that help you get the right agent. The golden rules are following a good recruitment strategy, performing online research, contacting prior clients, conducting interviews, utilizing your knowledge and experience, and finding harmony with your agent. You must adhere to them to choose the best agent for the greatest deal.