The world of loungewear has become the buzz of the town, and it's something you should think about if you want to treat yourself properly. It's a YES from the fashion gurus to step out of the home in comfort couture, from cheery patterned PJ sets to luxury bright tees and tracks. When you go home after a long and tiresome day at the office, you need more than just coffee or calming music to relax; it's about what relaxes our bodies, and women's loungewear is here to meet that demand!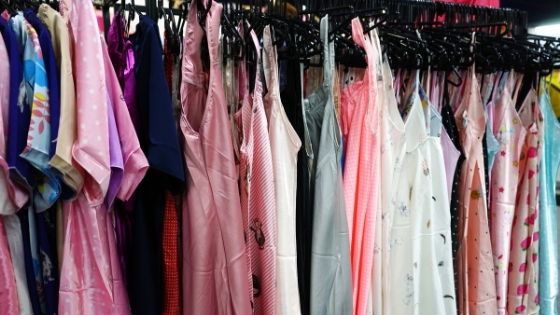 When and Where: What Should You Wear?
Sleepwear is only worn at night, whereas loungewear can be worn anywhere from your living room to your front door. Some people believe that sleepwear and loungewear are the same things. On the other hand, the doorbell test is a decent rule of thumb: if you feel the need to change before opening the door, you're wearing sleepwear rather than loungewear.
On the other hand, loungewear is a type of clothing designed to provide optimum comfort during your free time. Loungewear has progressed from the tank tops and sweatpants that you would wear on a lazy Sunday. You may now buy matched outfits with customized cuts that can be worn from the grocery store to coffee with friends.
How to Choose Fabric, Cut, and Style?
● Sleepwear comes in various forms, textures, and cuts, ranging from your favourite cotton pyjamas that only seem to get softer with time tonight slips. Sleepwear composed of non-irritating textiles with just the perfect amount of garter is a popular trend. The latter, in particular, ensures that you have complete freedom of movement. When it comes to sleepwear, choose fabrics that are breathable and moisture-wicking. Night sweats are the last thing you want, so choose an option that will keep you cool and calm as you get some much-needed rest.
● Silk sleepwear is also a popular choice among fans. Few things can relate to the joy of slipping into a pair of silky satin pyjamas after finishing a comprehensive skincare routine, except the feeling of utter luxury. Depending on your tastes, you can select from various colours and prints and a cotton or silk set. Whatever you opt, the most crucial thing is that your sleepwear keeps you snug as a bug all night.
● Loungewear, on the other hand, is typically sold as separates that can be mixed and matched. Unlike sleepwear, which can feature bold designs and vivid colours, loungewear tends to stick to a more neutral colour palette for effortless styling at any time of day. Depending on what you have planned for the day, dress up your loungewear with accessories and the correct footwear. Unlike sleepwear, which has a looser fit, loungewear has more tailored cuts that provide a layer of refinement.
Conclusion
Baggy bottoms and shapeless tops are no longer associated with comfort. Women's loungewear and sleepwear have revolutionized how individuals dress and how they walk and carry themselves. Whatever your style, mood, or budget, you'll be able to locate sets that fit your needs. An essential factor to consider is how you feel in your clothes at the end of the day. Put on a pair that offers you the breezy courage you need to handle anything that comes your way and brush off the shame.