Diesel is a lifestyle brand producing jeans, eyewear, fragrance, and watches that started way back in the 70s. Today, Diesel is in partnership with L'Oreal to produce fragrance, Marcolin to produce Diesel Eyewear, and Fossil to generate watches. The realization that Fossil makes the watches shows that they are serious about their business. Michael Kors, Adidas, Amani Exchange, and DKNY are just a few of the prominent designer brands that Fossil watches produce timepieces for.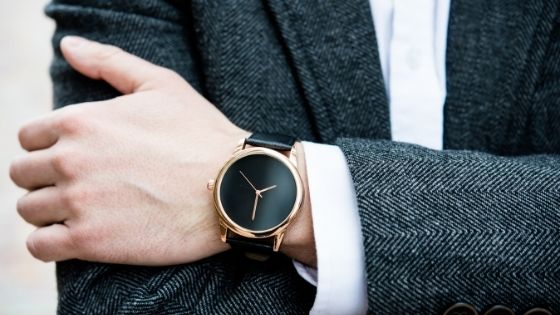 Fossil has a long history of manufacturing high-quality watches and is recognized for utilizing excellent parts while keeping prices low. Diesel does, however, continue to oversee the production of their timepieces. Diesel watches are big, daring, and influential statement pieces that will make you catch others' attention. They're regarded for their oversized, edgy, and eye-catching watches that attempt to be distinct while still retaining a luxury edge to their layout. Here are some of their most excellent watches.
Men's Franchise
This 42mm Men's Franchise ref DZ137 analog wristwatch boasts a sophisticated and appealing look, as well as a black casing and coating. This watch's crown is textured to offer a comfortable fit in the hand. The silicone band is black, matching the shell and feel. This Diesel watch has a quartz movement and analog display with three-hand layouts. Mineral crystal glass is used to preserve it from the elements. On a black background, the black dial has huge Arabic numbers and hour markers. It can withstand immersion in water to a depth of 33 feet, but should not be submerged for long periods.
Men's Master Chief Quartz Model DZ1206
Models of the Master Chief Quartz are available in a variety of styles and color combinations to meet your specific requirements. The stainless steel case of this watch spans 46mm in diameter. It also features a cutaway detail and is water-resistant to a depth of 30 meters. The dial is predominantly black, with textured gunmetal on the outer face, a gunmetal Arabic numeral at 12 o'clock, and illuminated hands and hour markers. It has a quartz movement that has three hands and a date display. The strap is composed of genuine brown leather with buckle closure, and the glass is made of mineral crystal.
On Full Guard Touchscreen Smartwatch
Diesel's most famous smartwatch is this model. It has a high level of usefulness and is equipped with cutting-edge technologies. Besides a gunmetal case with a brushed black top ring, this interactive timepiece also has a three-link bracelet made of stainless steel with a gunmetal-tone finish. The touchscreen dial can be customized to fit the wearer's preferences through the use of the software. This watch gives animated notifications for a variety of events such as activity, weather, and the date. It also has a setting that prevents interruptions. Receive notifications for phone calls, messages, and other events. This smartwatch is powered by Google's Wear OS, and it is compatible with both Android and Apple smartphones. Aside from that, it includes built-in fitness tracking via Google Fit. The battery may last for up to 24 hours on a single charge.
Men's Rasp Chrono
This is a stylish men's watch in a striking black color that will go with any outfit. The Rasp Chrono sports a stainless steel case with a black finish that measures 47 mm in diameter. The watch boasts a simple, clean style and is powered by a quartz movement with a chronograph function. Wearing this watch allows you to wash, swim, and snorkel, but it is not suitable for diving because of its water resistance of up to 165 feet.
Men's DZ7261
The Men's DZ7261 is one of the company's most striking and functional timepieces. This 63mm watch combines the functionality of four timepieces in a single piece of jewelry. The stainless steel body of the case has a rose gold-toned finish. The quartz movement has a chronograph function and a three-hand analog display. Its display is separated into four dials, each of which calls emphasis to the watch's quad-functionality through superb craftsmanship. A rose gold buckle secures the band of this timepiece, which is made of exquisite black leather and is water-resistant up to 50 meters.
Men's Analog Sport Quartz DZ4329
This Men's Analog Sport Quartz watch ref DZ4329 has a rubber strap and black ion coating on the stainless steel case. The dial has an eye-catching blue color with a date calendar on the side. It is powered by a quartz movement and incorporates an analog display and a chronograph function. This item is protected with shatterproof and scratch-resistant mineral crystal glass. This watch is water-resistant up to 330 feet and can be used when swimming or snorkeling, but it is not suitable for diving or other extreme sports.
Men's Overflow Stainless Steel
The Men's Overflow Stainless Steel Watch is a stylish casual timepiece that is ideal for everyday use but yet elegant enough to be worn to a formal business or formal event. With a 49mm broad case made of steel material and a mineral dial window that is highly resistant to scratching and shattering, it is a large and impressive timepiece. The band is black and constructed of genuine calfskin in a pebbled leather style with a buckle closing. The band is available in two sizes. Its mechanism is of the quartz variety, and it has both a date display and a chronograph function. A luminous treatment is used to the hands and indexes, as well as the three chronograph subdials, which are presented on the dial as well. While snorkeling or swimming, the watch is water-resistant up to 330 feet and is therefore ideal for usage in these environments.
In A Nutshell
As previously said, Fossil is a watch manufacturer that produces timepieces for a variety of well-known brands and has been in operation for many years. Most Diesel watches are budget-friendly models that provide excellent value for the money. They blend a visually appealing design with cutting-edge technology and high-quality materials. They are equipped with a quartz mechanism (not an automated mechanism), which assures precise timing while also being low-maintenance. Although Diesel does not produce high-end things, their products are durable, with an average wear experience of up to five years.