Opening an esports café is one of the most fun yet stressful things you can do as a gamer and entrepreneur. You get to host a fun place for gamers like yourself to practice their skills and make new friends (or rivals). Knowing that your business will bring a lot of people happiness will set you up for success when you combine it with your desire to win.
Here's a guide on how to open your own esports café.
Create an esports café business plan.
One of the first things you want to do in any business is to create a business plan, which will serve as the walkthrough guide for your business's success. In it, you will include all the information necessary to describe your business, processes, financial and marketing strategies, and staff. You can begin marketing your business at this point, so people can start being aware of your café. You can start out by picking a name and designing your business concept.
Secure the necessary funds.
Next, you're going to want to secure some funding for your opening expenses. You can acquire funds through your own savings, commercial loans, friends and family, investors, and donations. Your funding will be used to buy or rent equipment, food supplies, salaries, and other things necessary to run your café.
Choose the right location.
Moreover, you're going to need a location to set up your café. This will be anything like a building, office space, cafeteria, warehouse, or any other space where you can fit your computers, eating area, and parking space. Don't be afraid to look at things outside your budget so you can envision what other things you can do with your money in the future—think scalability.
Purchase or rent the equipment.
You'll also need to purchase or rent your equipment, including your computers with keyboards and mice, headsets, gaming chairs and tables, equipment for your dining area, and your kitchen appliances, among other things. You can get kitchen equipment financing for things like refrigerators, ice machines, freezers, commercial ovens, dishwashers, grills, fryers, and more.
Get the right games.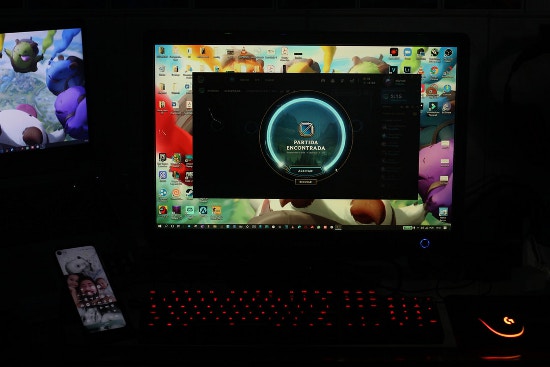 Furthermore, you're going to want to buy the right games for your café. This can be games like DOTA, League of Legends, or World of Warcraft. Your PC gamer clients want to dive into the fun with their favorite League of Legends champions and have a great day winning, so it's best to serve them up with games they will enjoy.
Secure your operating permits.
Your operating permits are as important as your business. You'll need them prior to opening your business. To secure a business license, you'll have to register your business name with your state government. You would benefit from hiring a legal advisor to help you go through this process to prevent any legal issues.
Adhere to solid internet and server plans.
You're almost at the finish line, however, you want to make sure you have the best internet plan and dedicated servers for your esports café so your gamer clients can enjoy their gameplay without lag or interruptions. This is the heart of your business, so ensure you choose the right company for the task in order to keep your clients happy.
Open the doors to the public.
Finally, you can do the grand opening of your new esports café and welcome all the fellow gamers to enjoy their favorite games. You can make a big party out of it, serve free drinks, meatballs, burgers, corn dogs, or bagels in the café, and offer gamers a loyalty program so they can come back later with more gamer friends and teammates.