Shipping containers are a unique tool for businesses across most industries and not just logistics or freight services. These giant metal boxes are more than just storage solutions. A minimal change in its interior or exterior can drastically impact the usage of a shipping container. From transportation to creating temporary office spaces, your business can benefit from a shipping container in more ways than you can think of. This article discusses 11 ways a shipping container can be used for your business.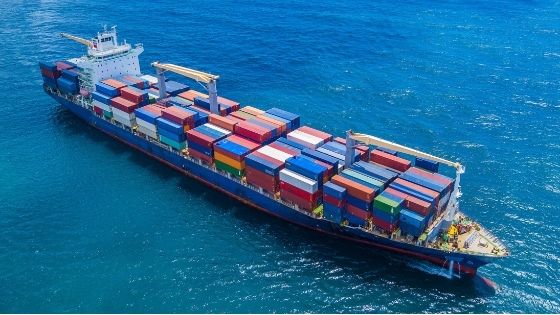 1. Transport
Shipping containers are feasible for businesses to transport their inventory or supplies from one place to another. Even better if your business is planning to relocate. Depending on your requirements, you can choose from various sizes and container types. Transportation by shipping containers is hassle-free and cheaper than hiring traditional moving companies. In addition, you can safely transport your items from one location to another.
2. Ease Of Access
Besides providing storage space, shipping containers come in handy because the items you need are always in reach. For instance, automobile companies need certain equipment or materials, and a storage container is perfect. Moreover, their supplies would always be close to the assembly unit, thus saving time and fuel.
3. Portable Storage
The third-most-common use of a shipping container is storage. Many shipping and logistics companies offer storage solutions. Such companies have high-quality, water-resistant, and secure shipping containers. If you're a business owner looking for a shipping container for hire in Brisbane, you must check out Gateway Containers. Their client base stretches from small business owners to those in the shipping industry and residential customers.
What sets Gateway Containers apart is that they are affordable and have custom storage containers. So, other than the ISO standard sizes of 10-, 20- and 40-feet containers, you can get a customized container to suit your business needs. If you're in the food business, even better, they have cold storage units that are dry and vermin-proof.
4. Temporary Meeting Space
Standard ISO shipping units range from 8-feet to 8.5-feet in width and 20- or 40-feet in length. These dimensions make them ideal for use as a workspace. Especially small- and medium-sized businesses, or startups, lack adequate workspaces. They are also tight on budget, so a full-fledged office space is not feasible for most. In that case, a shipping container is a perfect alternative for a temporary workspace. In addition, the monthly rent for a shipping container would be far less than renting an actual office space.
Businesses looking for temporary and cheap office space should consider a shipping container as an office. Not only would they have a private and secluded office space, but save time and money.
5. Food Trucks Or Restaurants On Wheels
As a business owner, you have to develop new and exciting ideas to attract your customers. If you're in the food business, consider hiring a shipping container as a mobile restaurant or food truck. Food trucks are quite trendy nowadays. Especially during food festivals, you can easily set up a stall in a shipping container. Since shipping containers are portable, transporting your culinary equipment would be easier than setting up a traditional food stall. Even if you have an established restaurant or bar, a pop-up food stall in a shipping container can help attract a different consumer base.
6. Shows And Conferences
Speaking of pop-up displays in a shipping container, how can we forget to use them for creative marketing tactics. Every business needs a catchy advertisement. A lucrative way of marketing your brand is through information-packed sessions with your customers. This can be a social gathering or conference-like event where you address queries while building a repertoire with your customer. Therefore, a shipping container is an excellent way of organizing marketing events.
7. On-Site Workspace
A shipping container can solve the problem for businesses in the construction industry or those with a hyper-focused task force that is always short of an on-site workspace. Often construction sites don't have a designated workspace for the contractors and engineers to discuss and plan. In that regard, a shipping container is a good option. It is a compact yet portable space, perfect for a temporary office solution.
8. Creative Space For Employees
Many businesses require employees to be creative to develop new product ideas, devise marketing strategies or get their brain juices flowing. For such businesses, having a designated creative space for workers is crucial. Since a separate floor or office area for creative workshops is not always ideal, a shipping container can be used. The container can be used for brainstorming new ideas or as an outlet for creative expression – both necessary for the employee and the business.
9. Creating Marketing Opportunities
Irrespective of what happens inside the shipping container, its exterior can serve as a marketing standpoint for your business. With colorful and appealing artwork on the exterior, the shipping container can generate traction for your brand.
10. Private Break Room
Just like your employees need a creative space to keep their mental sanity intact, a private break room would be optimal for break times. A shipping container's ventilation and seating arrangements can make it an impressive spot for winding down.
11. Designated Project Space
Certain business projects might disrupt the usual workflow. It is better to shift to a designated project space in such a case. Whether it's a sizeable artwork or you need space for putting on large printers and other equipment, a shipping container is ideal. In addition, you can opt for a water-resistant or dry container if the project demands it. This way, your work stays secure until the presentation.
12. Retail Space
Shipping containers are great for small businesses or those with limited retail space. A small warehouse or cramped retail store can affect the workflow of your business. Clothing and art stores find it feasible to run their business from a shipping container. The portability and size of a shipping container make it great for storing merchandise or using as a second store-front. This is even better for seasons with heavy sales like the holidays or during a festival.
Conclusion
Shipping containers are helpful for a wide range of businesses. There are many ways to use a shipping container, from providing storage solutions to temporary workstations or marketing. In addition, shipping containers are cheaper than renting out an extra office space or hiring a moving company to relocate your office. What's even better is that you can customize the size and interior or exterior of a shipping container whichever way you like.