According to a survey, 28.5 million US freelancers believe they intentionally made freelance work their long-term career.
Becoming a freelancer can be the best decision you ever make. You gain certain freedoms and benefits that you wouldn't have as an employee.
But many people feel overwhelmed with how to start. Whether you want to freelance to work from anywhere, enjoy more freedom, or simply make more money, starting comes with a lot of necessary first steps.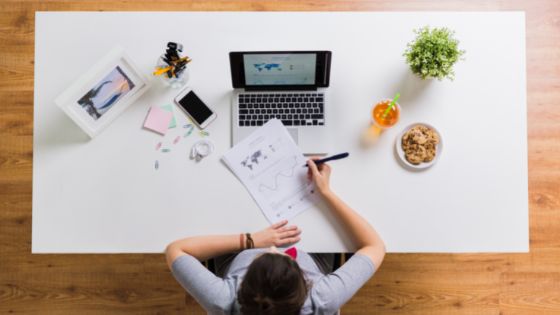 It takes planning and strategy, as well as knowing what to expect. Here's how to become a freelancer and have a good career.
How to Become a Freelancer 101:Define Your Goals
Your goals will guide your decision-making and help you stay focused on your work. But they don't have to be set in stone. As your freelance business grows, your goals may change and evolve.
The most important thing is to have a clear understanding of what you want to achieve. This will help you stay motivated and focused on your work, even when things get tough.
Build Your Portfolio
This can be done by completing smaller jobs or projects for little to no cost. By doing this, you can show future clients what you are capable of and what kind of work you are able to do. Additionally, it is also a good way to get your name and work out there, as well as to build relationships with other freelancers and clients.
Market Yourself Wisely
Be concise in your profile, and highlight your strengths and what you can bring to the table. Use keywords strategically that clients in your field are searching for and incorporate them into your profile. Use an image and a video to show off your work and give potential clients a taste of what you can do.
Make sure you're regularly logging in and updating your profile. The more active you are, the more likely you are to be noticed by potential clients. By following these tips, you can ensure that you're marketing yourself in the best way possible on freelance job sites.
Stay Organized and Efficient
Communication is key in staying organized and efficient as a freelancer. Make sure you are clear in your communication with clients about deadlines, expectations, and feedback. Respond to emails and messages in a timely manner, and don't be afraid to follow up if you haven't heard back.
Make use of online project management tools to keep your projects and tasks organized. This will save you a lot of time and frustration in the long run.
Finally, set aside some time each day or week to plan and review your progress. This will help you stay on track and make necessary adjustments to your schedule or workflow.
Start Freelancing Today
If you have a knack for writing, design, or other creative skills, freelancing may be a great option for you to make some extra money. Now that you know the steps to take on how to become a freelancer, what are you waiting for? Don't let your creative skills go to waste! Start freelancing today and make some extra cash on the side.
For more informative articles, check out the rest of our website!