Whether you're a first-time homeowner or you're buying a second home, there are things that every homeowner should know to protect their asset and to make sure they have a house that could be a great investment for their future. Here are a few ways that you can be a smarter homeowner:
Look into your potential tenant's background
If you're planning on renting out your home, it is imperative to take time to look at your tenant's background by performing a rental credit check as well as a criminal background check.
Being able to determine the veracity of their financial stability to pay you is key, as is also being at peace that you'll have trustworthy people renting from you. Renting out your home can be scary, so make sure to look into the people you rent out to so you can be sure you're allowing the right people into your space, and more importantly, your investment.
Install energy-saving systems
Energy-saving systems in your home can be an initial investment but one that will save you money in the long run and even increase your home's value in the future, should you decide to sell your home.
Energy efficiency can make a world of difference in your home, so if your HVAC system needs an upgrade anyway, consider looking into environmentally friendly options out there. Besides the countless benefits it can provide for your home investment, it's also a great move to make for the environment.
Shop around for dependable contractors
If you need to do repairs before you rent out your home, don't just choose anyone. Take your time to read reviews and browse sites to find a reliable contractor that is known for their affordability, but most importantly, their quality work.
You want to do repairs or remodeling that will last for years to come so don't rush into working with just any available contract. Choose the best so that your home looks the best.
Make sure to keep it regularly maintained
Maintenance is key to a long-lasting home. If you want to avoid serious repairs down the road, staying on top of the little things can help to ensure your home stays beautiful for years to come.
While you may need to spend money on keeping it up to standard, having a well-maintained home to live in or sell for great value makes your investment worth it. Schedule maintenance visits with any renters you may have if you don't live in your home so that you keep up with it.
Consider home insurance
When it comes to unexpected situations, anything can happen. It's always best to be prepared. Home insurance can be helpful should you have situations arise, such as water damage from a storm or other issues caused by unexpected weather conditions.
Make sure you take the time to see what kind of coverage is being offered by your insurance provider so that you can be sure your home is taken care of should situations arise.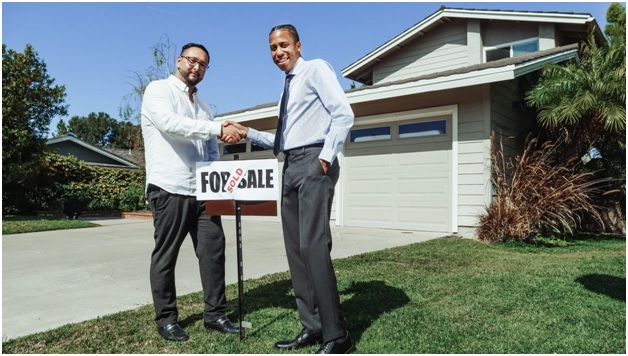 In Conclusion
Buying a home isn't only about paying your down payment and mortgage. It's a lifelong commitment to making sure it stays livable and if you hope to sell your home, that it increases in value.
You'll need to stay on top of things like maintenance, and repairs, and consider upgrades to your HVAC system that can make a difference in how well it operates. At the end of the day, any investment you make into your home can pay off in the future when it comes to upgrading it so that it appeals to future buyers.