Perhaps, you currently own a yacht and if you do then you are most likely a 'member' of a local, elite boating club and have some links which is great. However, what if you want to sell your yacht in order to buy a new one? The guys you know already have yachts so that's a bit of a dead end, how can you be sure that you obtain a buyer that pays a fair price for it? Furthermore, how long has it been since you bought your first yacht and did you get a good deal then? What could you do differently this time around to make sure that you pay a fair price for a decent vessel?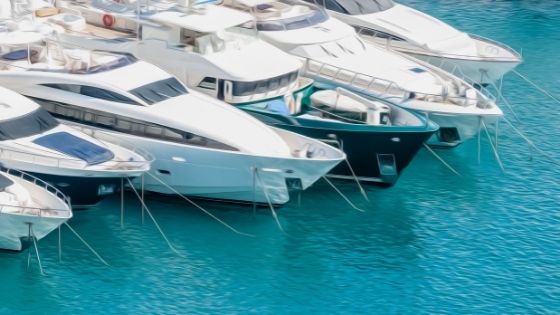 Purchasing a yacht
Purchasing a new boat is an exciting thought, maybe you've got a boat loan or saved up some cash to buy it yourself. Either way it can be easy to get carried away during the purchasing process, especially if you've never bought a boat before. There are a few things to look for to ensure that everything is in order. They should also ensure that you don't end up looking at how to buy super yachts on the Internet, unsupervised;
Search for a title
Similarly, to how you would check that the vehicle is correctly registered and that it conforms to the marketing materials, if you were buying a car or such like. You'll want to ensure that the vessel isn't stolen and that the service history corresponds to the equipment on board, or you could be buying anything. Be sure to speak with a professional prior to your purchase, or at the very least check the following yourself;
Registration documents – the boat should be registered and have the papers to back that up
If they have papers for the boat, then, check it carefully and make sure it actually relates to what is in the vessel at the time
Any debts owed to the yacht or any of the equipment on board should be settled first
Inspect the boat with a marine surveyor
Even if you've gotten yourself a good deal in the past, no two purchases will be the same, so you should really pay a marine surveyor to come and inspect the vessel you're interested in. They can conduct a proper inspection of things like windows and seals to determine whether it passes or fails based on the criteria they use, if it fails then, you stand in good stead to either walk away or, to barter for a better price for work that needs doing. Alternatively, the current owner could agree to get the work done and show proof before the sale actually takes place.
What if you want to sell your yacht?
Selling a yacht should be easier than buying one and, making sure you get good value for money, provided all of your paperwork is in line you should be fine. Your quest for a prospective buyer on the other hand, may be difficult, especially if your vessel is worth a lot of money. The majority of customers will choose a reputable yacht club at their local marina to sell their boat for them because it gives them added confidence of having one of the local hubs of marine information on your side.
When it comes to purchasing and selling yachts, using a major, reputable dealer really is the way to go. It reduces overall 'out of pocket' time because they should handle everything for you, including promoting your vessel to a network of potential buyers that you'd never get access to otherwise.