Fiber optic lighting is an ever-evolving medium, and it's being used in more and more applications.
The fiber optic lighting market is growing at a rapid rate, and according to Data Intelo, it's projected to grow at a compound annual growth rate of 8.5% between 2022 and 2030.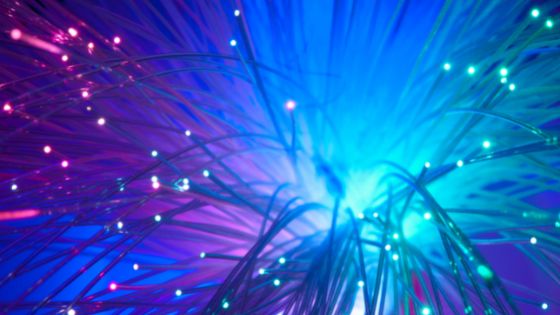 With fiber optic lighting you get a dazzling effect for your decor, but more than that, as we become more conscientious of the environment, and more aware of energy costs, they're set to become a popular lighting option.
So, what are some of the advantages? Read below for our top seven benefits to fiber optic lighting.
1. Color Changing
From a decorative point of view, the variety of colors in fiber optics lights is a great advantage. The rainbow colors add a brightness to any project, but its uses go beyond the decor, which leads to the next point.
2. Versatility
With their color and light, fiber optics are a great addition to a sensory room. They've been shown to help sensory processing for children with autism and ADHD.
Fiber optics offer kids the chance for safe engagement. They can get close. They can touch the lights.
Their sensory benefits aren't limited to children or sensory rooms. They've been used in classrooms, waiting rooms, and bedrooms. They function inside, outside, and even underwater.
3. Heat Free
Fiber optic lighting doesn't get hot, and that makes it a popular choice for museums and art galleries because you can light up the artwork without damaging it. It's an advantage if you need light near heat-sensitive material.
4. Safety
They make safe lighting options. Only the projector requires power and it's a very low voltage. The fact that the light source can be in different locations is why it's safe to use underwater.
5. Energy Efficient
The one single light source uses less energy than conventional lighting and it can illuminate all the strands of optic fibers. From those illuminated fibers, you get a full light system.
6. Simple Set-Up
What makes fiber optics a easy light system to set up? Because it requires fewer cables, and because it has a single light source, it means your working very little with electrics.
7. Easy Maintenence
The single projector also reduces maintenance issues. You only have that one base to worry about, as the only other parts to the system is the cables. That means when you light up awkward areas, fiber optic lighting becomes a great choice.
Fiber Optic Lighting Shines
They're durable and versatile, made with strong, flexible materials that make water and temperature no barrier. That's why fiber optic lighting is a constantly growing market. In fact, most people don't know exactly how much we rely on this type of lighting in our everyday life.
You can use them for practical installation or more artistic creations, but whatever types of lighting requirements you have, fiber optic is the lighting you need to consider.
If you enjoyed reading this article, then why not take a look around our website and read some of our other blog posts.