Many people seldom think about the conveyancing process until they have a good reason to do so. At which point it's too late, and they are left feeling overwhelmed.
It is always best to know what you are getting yourself into before committing to something, so take the time to get educated on the process.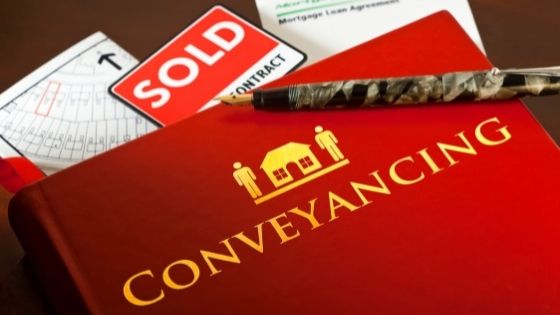 Hiring conveyancing solicitors is the best option for those of you contemplating selling, buying, or even mortgaging property.
What is the Conveyancing Process?
Conveyancing is the process of legally transferring property from one part to another in the event of sale, purchase, or mortgage of a property. Rapid Legal Townsville conveyancing tells us that it includes a significant amount of paperwork and the exchange of contracts. The process can be very daunting. It is a minefield of jargon that is rarely explained comprehensively. Even the most basic of documents can look confusing and intimidating.
To the outsider, it's easy to feel lost and confused when faced with a process that is so complex, so how can you be sure that you are choosing the right path?
According to a news report, the Office of Registrar General NSW (ORG) has announced that the land titles system in NSW will transition away from paper-based processes to 100 per cent e-conveyancing.
The best way to ensure that you are on track with your conveyancing is to get in contact with a solicitor.
Your conveyancer will have vast expertise in all things related to property and will help guide you through the process with ease. They will also provide support when needed most and give you peace of mind knowing that your legal interests are in safe hands.
Why Do You Need a Conveyancing Solicitor?
As the name implies, conveyancing solicitors deal with conveyancing tasks such as transferring property from one party to another.
They ensure that all documentation is legally sound and advise on pitfalls that may arise down the line.
The main reason for this is because of legal restrictions placed by local councils and other authorities. These laws are made to ensure that the property market stays safe for everyone.
From these laws come guidelines, which are compulsory for certain aspects of your purchase or sale to be adhered to. A good solicitor can help you navigate through the maze of paperwork and legal formalities and ensure your property dealing is completed with the best compliance with the government regulations and mandates.
Here are the benefits of getting a conveyancing solicitor on board.
Providing Expertise
A solicitor will have in-depth knowledge of the property industry, allowing them to advise you on each step in the process.
You can't expect someone who has never experienced this kind of work before to give you reliable advice.
Saving Money in the Long Run
Hiring a solicitor at the beginning will aid in creating a smooth and hassle-free process. It means that you save time and money by letting a professional handle the technical aspect of the dealing.
Savings on Taxes
If you do not hire a solicitor and the conveyancing process becomes difficult, this may mean that your tax bill is higher than it should be as you were forced to pay additional fees.
Save You from Making Mistakes in the Process
Going through the conveyancing process with your solicitor will ensure that everything runs smoothly. Since property dealing involves a lot of legal formalities, it can become confusing and troublesome for a layman to handle it alone. In the absence of professional advice, you may also be at the risk of making mistakes that may result in a loss in the deal.
A conveyancing solicitor will get the work done behind the curtain and give you no hassle and little to worry about. It means that you can spend time doing what matters most to you rather than being swamped in paperwork.
If this sounds like the correct route for you, it is best to start searching for solicitors early on. That way, when you are ready to move forward with the process, you will already have an expert on your side.