Take your experience to a whole new level by being prepared. From capturing the best underwater pictures to staying free of sand, here are a few must-haves like sand free beach towels that will ensure that you have a perfect beach day.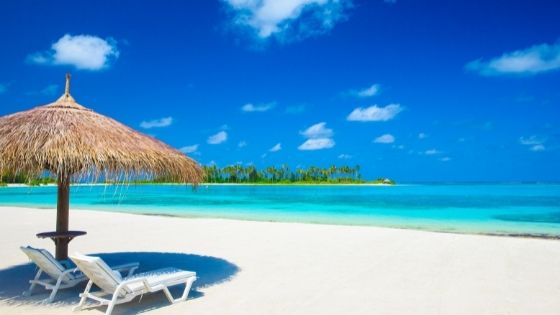 1. Sunscreen
Each year, more people are diagnosed with skin cancer than all other types of cancer. In order to protect yourself, you need to pack sunscreen for your trip. Also, you don't want to come back home with sunburns. Regardless of what your complexion is, skin is a delicate organ that must be protected from harmful UV rays. Sunscreen is your priority number 1. Make sure that you have a lip balm with SPF packed as well.
2. First aid kit
Apart from sunscreen, you should also have a first aid kit for small injuries and ailments. You can either keep it in your car or carry it in your bag. If you are travelling on a flight, you might have to pack the first aid kit in checked baggage, especially if they have sharp items such as scissors. Beaches are not the safest place in the world. There is always some risk of injuries because of glass, beach toys, etc.
3. Bug spray
Where there is a beach, there are a lot of bugs. You can buy a product that works as a sunscreen as well as a bug repellant. Once you apply it, you will be able to protect yourself from biting flies, ticks, sand fleas, and mosquitoes.
4. Beach towels
Beach towels are a necessity. What you need is a towel that can help you dry off and another one that helps you stay sand-free. There is a wide range of options available. Some sand free beach towels are manufactured using microfiber with no loops. It allows you to brush the sand away easily. Make sure that the towel is big in size so that the whole family can use it to lounge on the beach.
5. Snacks
Let's be honest! There can never be enough snacks for the beach. If you have kids, they will run around the beach and work up an appetite. What you can do is pack bite-sized snacks in ziplock bags.
6. Water bottles
Bring your own water. This way, you can save money and keep the sugar snack bar drinks away from your kids and family. You can fill it with ice so that the water stays colder for a longer time.
7. Beach bag
You must have something to carry everything from your car to the beach. You can either use a beach bag or a lightweight daypack. Having a mini cooler would be an added perk as it keeps your drink cold and fruit fresh.
These were some essentials that will help you have a good time on the beach. But, apart from these, you also need some personal items to occupy yourself. While it is recommended that you leave most electronics at home, it would be nice to have an iPad, Kindle, or another e-book reader with you. You should also bring hand sanitiser, hand wipes, feminine products, books, magazines, an extra set of keys, reading glasses, prescription sunglasses, hair ties, hairbrush, music player, medications (inhales, epi-pens, etc.), wallet, and other essentials like a credit card, license, and cash; all packed in a ziplock bag. Being prepared with all these items will ensure that you are ready to have the perfect beach vacation.