Videos are not just trendy content that young people use to communicate and build an audience. With video-sharing platforms like YouTube and TikTok are taking over the internet, it's clear that businesses should get ahead of the game by making their videos if they want to remain relevant.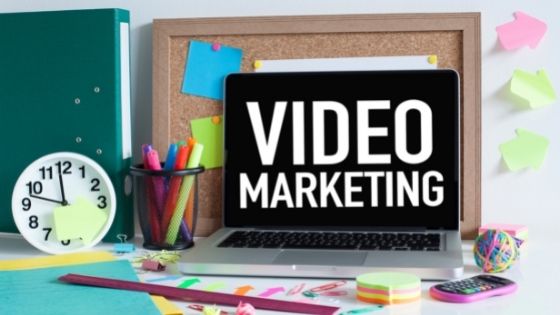 Videos are not just for entertainment purposes anymore, as these days, companies use them as well for their business purposes like building an audience, connecting with customers, and generating leads. Incorporating video marketing campaigns is another way to connect with the company or brand, especially since video content can be shared or saved easily.
Why Businesses Should Make Marketing Videos
The main goal of having a successful business is to make conversions happen. With social media today, your target market can already be found there instead of the conventional way of using flyers or visiting homes.
Of course, having your website can be another way to reach people in this digital age, but making videographics for the platform is also a good idea in order to engage more people.
After all, videos have become critical in this day and age of social media. Using videos can help businesses attract more people and promote their products effectively. That's because video content makes a great buzz easily, with more people enjoying participating in an internet challenge.
Because of this trend, it's clear that companies should come up with new strategies when it comes to promoting their products and services. Therefore, starting a video marketing campaign could be the best way to stay relevant and answer what the market is really looking for.
8 Ways Video Marketing Improve Business Conversion Rate
1. Videos are more engaging
These days, videos are one of the most popular modes of communication on social media platforms, and more companies and brands tend to switch their marketing strategies towards this format. This is because people like watching videos better than reading text or looking at images.
So getting your target market's attention means you need to make compelling content that will make them sit up and watch. You also need to think about how to get your message across in a short span of time since not everyone has the patience to watch lengthy clips. This is where videos come in handy. People would love to find information from engaging content with visual and audio in it.
2. SEO plays an important role
Another reason marketing video makes the best content is that this kind of content is easily optimized for search engines. This is because people searching for your brand online will also come across these clips and eventually watch them.
The Google search engine has a separate yet attractive section for videos on top of the search result, which often helps companies to get discovered easily.
Also, to note that the second-largest search engine in the world comes from a video-sharing site: YouTube. Optimizing your video can help improve the organic views since most people who use YouTube as a search engine usually looks at the first page or two before moving on and clicking other results.
3. Social media hashtags
Hashtags make content easy to find online, especially if it's unique and not discussed by many users. By using relevant hashtags in each clip you post, you allow more people to discover these videos as well as interact with your posts more often than those that don't use any hashtags at all.
That being said, videos are easy to put hashtags on compared to written campaigns like articles and blog posts.
4. Make the most of stories for businesses
Videos are not just limited to YouTube these days, as platforms like Instagram also allow business owners to make their own videos for engagement with their audience.
However, it's best to make video content for your stories instead of using images or text since this is more engaging and will get people to watch it all the way through. People usually watch 6-second clips in Stories longer than they do on other posts that have texts or images in them.
So take advantage of this feature when optimizing your video marketing campaign strategy.
5. Videos tell a story better
You can send across any messages better than textual campaigns with marketing videos. As more people enjoy consuming visual content, they would be eager to learn brand messages if brought in actual visualization like videos.
That's why many businesses love using video marketing to convey their message, whether it's educational or promotional. After all, what's better than getting new information in video content if people can quickly learn what they want to know in a span of short time.
6. Videos are conversational
Video content is way more conversational compared to its counterpart. The visualization combined with the audio on a single file is enough to attract people to engage with your content. That makes videos one of the most engaging content on the internet today.
Videos make it easy for businesses to connect with their target market. That's because videos act like talking directly to the viewer instead of just focusing on the product or service you're pushing out.
Make sure to use certain camera angles, keep eye contact with the lens when presenting different parts of the video clip, and ensure that these are relevant points that add value when delivering them in front of an audience.
7. Live videos bring in good results
Because videos tend to take up much of the time and attention of people, live videos also bring in more engagement than anything else.
This is because it's not staged and somewhat spontaneous, plus people like talking to real people behind brands instead of just seeing their logos or names sometimes. So if you want to make your content interesting, adding live video feeds into the mix will do the trick.
8. Deeper insights with data
If you're someone who likes digging deeper into details before making decisions that will affect your business' marketing campaigns, then it may be best to invest in a marketing platform that has detailed analytics and metrics to look at when optimizing your video content for better results.
In this case, videos bring in more insights for the company. For instance, some video analytics tools can tell you what parts of a video are watched more often by checking the statistic alone. That way, you can decide whether the current video campaign is successful or not and consider using similar techniques for your next project.
Conclusion
Video marketing is one of the most effective ways to deliver brand awareness to the audience. As more people consume this type of content format, businesses are beginning to incorporate the same content into their marketing plans.
That's why you can now tell that almost every brand is now using videos to attract new audiences and get more leads along the way. If you're still unsure whether to put up with video marketing, this article will show how effective the strategy is to drive more conversion to your business.