If you received a work transfer or perhaps you needed to relocate to another part of the country, that's all good. You can contact moving companies to get your properties to your new location.
However, as a car owner, the next question that comes to your mind is, how can you move your car across the country?
In this article, we'll discuss all you need to know about how you can safely ship your car(s) across the country.
How To Ship A Car Across Country?
Shipping a car across the country isn't difficult. However, there are a few decisions you need to make in order to make this process seamless. They are as follows:
How Do You Want Your Car Shipped?
There are primarily two car shipping options available. These are the Open and Enclosed Car Shipping.
Open Car Shipping
This is the most popular car shipping option. It is cost-friendly. Here, your car shipping company transports your car across the country in a large open-end trailer.
The downside to this option is that your vehicle will be exposed through the whole length of the journey. This makes your car subject to different weather conditions, dust, and other air elements.
On the brighter side, this method is relatively faster and more economical.
Enclosed Car shipping
Here, your car is transported to your desired location in an enclosed trailer. Enclosed Car shipping offers protection for your vehicle through to the length of the journey. However, the shipping method is more expensive. But it is highly recommended if you are shipping a luxury or classic car.
How do you want your car delivered?
Different shipping companies offer different car delivery services. You must be aware that your preferred delivery method affects the price of your overall car shipping cost.
Here are available delivery methods:
Terminal-to-Terminal
This is the most common delivery option. This is because it is relatively cheaper than other available options. Here, your car is picked up for shipping from a terminal and delivered to the terminal nearest to your desired location.
If you won't be available to pick your car up at the terminal, all you have to do is make arrangements to get your car delivered to your exact preferred location from the terminal.
Door-to-Door
This is a more convenient option. Here, you'll have to choose the desired location where your shipping company can pick up your car, maybe from your home. And after shipping, they do the extra work of getting your car to your desired delivery location.
As expected, this delivery method is more expensive. However, it can be considered a price for convenience. In situations where your desired drop-off location is inaccessible for their large trailer, your shipping company might request you choose another accessible drop-off point. This can be anywhere around your desired location.
Choose a transport company
Now, after you've made the initial decisions mentioned above on how you want your car shipped, then you can go ahead to contact an auto shipping company. You can do this directly or employ the service of a car shipping broker to get different shipping quotes.
After getting a shipping company quote, these are the things you need to look out for:
Insurance
This is the first thing you want to look out for. An established car shipping company includes their insurance costs and coverage on their shipping quotes. Discard quotes from companies without insurance.
Shipping Rate
You need to know how much the shipping companies charge per mile. So, you'd be able to estimate your total cost before booking a Shipping appointment.
Delay Policy
Also, you can find out if the shipping company offers a partial or full refund on shipping costs if your delivery is delayed above normal.
Shipping a Car Across Country: How Long Does It Take?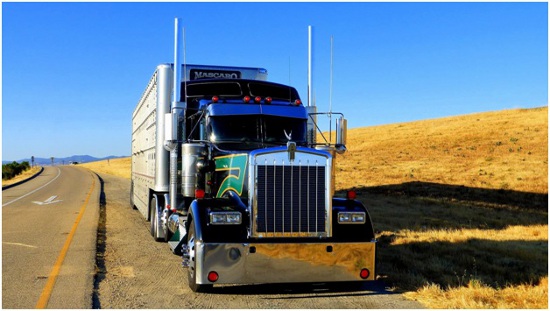 Most Shipping trailers cover hundreds of miles per day. This is usually between 500-700miles. So, based on your desired delivery location or terminal, it can take a day or even more than a week to get your car delivered.
Here are other factors that can affect your car delivery:
Road congestion or traffic
Hauling Time: Most shipping companies ship around 7-10 cars at once. This might cause a delay as trailers can't leave unless their cargo is filled
Regular delivery takes about 3-14days. However, you can speed up this process if you are ready to spend more money. Some shipping companies offer expedited delivery for a price.
Below is a table that shows the pickup location, delivery location, and estimated days of delivery.
| Pick Up Location | Delivery Location | Estimated Delivery Time |
| --- | --- | --- |
| West Coast | East Coast | 5-14 days |
| East Coast | Midwest | 3-8 days |
| West Coast | Midwest | 3-8 days |
| North | South | 3-8 days |
In addition, if your pickup or expected delivery time falls between a weekend, then you should expect to receive your car a day or two after the initial proposed delivery date.
The reason for the long delivery period is that the driver has multiple cars to deliver, and he has to deliver other cars en route. And moving from one neighborhood to another can be a bit time-consuming for door-to-door delivery.
In addition, there is a legally specified number of driving hours for drivers. So, even if the driver or shipping companies want to get your car delivered as soon as possible. There is a restriction by law on the driver's working hours.
Shipping A Car Across Country: The Cost
There isn't a fixed price to get your car shipped across the country. However, your shipping cost depends primarily on your shipping distance. It is advisable you get multiple quotes from different shipping companies. Most companies charge per mile.
In this case, some companies will charge less per mile for longer distances. For example, a company might charge $2 per mile for a distance of less than 500 miles. Then charge $1.5 per mile for a distance greater than 1000 miles
So, invariably it depends on your preferred shipping company.
Shipping A Car Across Country: The Cheapest Way To Do This
The cheapest way to ship your car cross country is using the open transport method to ship your car. Then use the terminal to terminal delivery option to pick up and get your car delivered.
Conclusion
When driving is not an option, shipping companies are your best aid. Now, you can go ahead to ship your car from any part of the country to your desired location.