How many of us have bought a motorcycle on the romantic assumption of roaming the country on it? Oftentimes, this assumption remains just that – an assumption. We use our motorcycle to go to work, maybe even for a scenic overland tour, but hardly ever to explore the country. Planning a longer motorcycle tour can be a challenge, but it's definitely worth it. But how does one go about planning such a vacation with the motorcycle?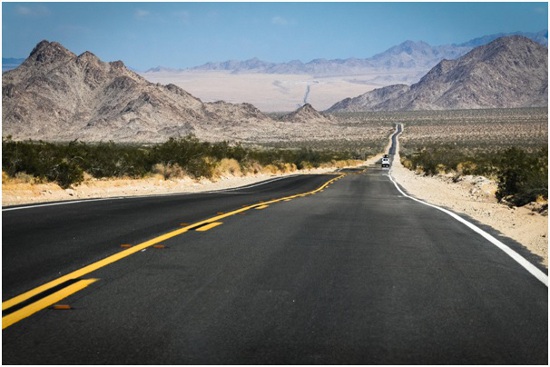 Thorough Preparation
When it comes to a tour that is supposed to expand over a few days or even weeks, good planning is the key to a smooth experience. It´s a good idea to follow a checklist so as not to forget essential aspects. Make sure to include the following points in your motorcycle tour checklist:
Route planning
Travel time and period
High-quality motorcycle gear
Necessary supply and resupply
Booking of accommodations along the route
Costs and expenses
Route Planning
In order to get started with your route planning, pick a destination first. Then scan a map for other places along the route that are worthwhile seeing. Try to figure out how far you´ll be able (and willing) to travel each day. Keep in mind that spending hours on the motorcycle over the span of days or weeks might be challenging. That's why you should take enough breaks. It's better to experience less, but to be safe and relaxed, than to set yourself excessive distances.
Travel Time and Period
This part is really tricky, because you´ll need to juggle your time-off from work and the perfect season for spending days on the road. Instead of planning your adventure for the summer, try to find a travel time in spring or early fall. Riding your motorcycle in the burning sun will have its toll on you. But tons of rain can ruin your trip, too. Of course, you´ll never be able to make the perfect prognosis, but it's likely that spring and fall weather will work out well for you.
High-Quality Motorcycle Gear
If you only use your motorcycle every now and again, it's possible that you haven't invested in good motorcycle gear yet. You might have a motorcycle helmet, gloves and maybe even boots, but if you´re planning to go on a long tour, you need to protect yourself as well as possible.
Clothing from Chromeburner convinces by high quality at a fair price. Make sure to invest in motorcycle pants to protect your legs and knees in case of an accident. A motorcycle jacket is a must, too, as it keeps the cold airflow away from your body and protects your torso as well as your upper limbs. Do keep in mind that riding a motorcycle is a lot more dangerous than driving a car. Other road users can overlook you. Even if you are very focused, the risk of wrecking is omnipresent. Do try to keep the risk of severe injury at a minimum by wearing good gear.
Supply and Resupply
Even if you plan on sleeping in hotels, you´ll need to take some things with you. Clothes, sanitary products, snacks and water should be your constant travel companions. But depending on the length of your tour, you´ll need to organize a resupply. Someone might ship your stuff to one of the hotels on your route. Or you meet up with a friend. If both isn´t possible, plan a day-off each week in order to do your laundry and to go shopping.
Booking Accommodations
If you plan on spending your nights at hotels, book your rooms in advance. Otherwise, you might end up riding from one accommodation to another in order to find a room – no matter how exhausted you may be.
Costs and Expenses
Write down all the matters of expense: motorcycle gear, gas, accommodations, daily supply, pocket money for spontaneous adventures, food and potential repairs on your bike. Estimate the costs and make sure to have enough money at hand.