What Is Visa Subclass 500?
Students enrolled in a course in Australia listed on the Commonwealth Register of Institutions and Courses for Overseas Students are eligible to apply for the Student Visa 500, which allows them to stay in Australia during the course. The visa permits international students to study full-time in any of Australia's recognized institutions for five years or less, but not longer than the duration of their registered degree. The student can even bring their family into the nation with them on this visa. The Student Visa subclass 500 can be used to pursue any full-time course that is eligible under an Australian student visa (subclass 500). Criteria and overseas students can apply for it to study for any full-time degree they choose.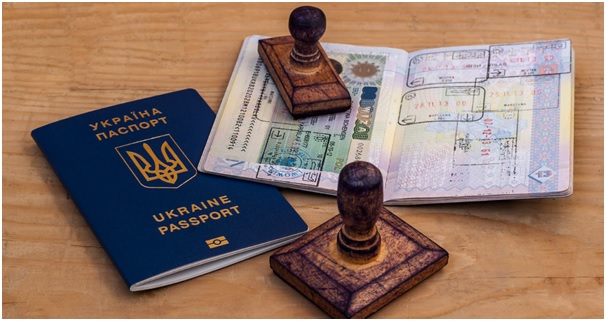 There are several rules and regulations that visa applicants should know before visiting a migration agent.
What Student Visa 500 In Australia Allows You To Do?
While studying in Australia for a limited time, the bearer of a Student Visa 500 is granted various benefits. In addition, the bearer of a Visa Subclass 500 is eligible for several benefits, which are listed below:
The Visa 500 enables a student to enroll in a full-time CRICOS-registered course in Australia and provides some protection and entitlement.
This visa permits family members to accompany the student, and the student can apply for it.
Students are allowed to work for about 40 hours per fortnight after the program begins.
The visa's overall term is five years; however, this may differ depending on the courses chosen.
The student visa 500 also permits the bearer to come and go as they please from Australia for a period of five years.
Mistakes To Be Avoided When Applying For Visa 500
We, as immigration agents, have compiled a list of the top 4 mistakes that applicants must avoid while applying for the 500 visas.
● Systematically Arrange The Required Documents
It may seem redundant to mention, but your student visa 500 application might be denied if the documentation and documents are not properly organized. Aside from that, the inadequacy or absence of some essential papers may jeopardize your student visa Australia 2023 acceptance.
● Get A Valid Proof Of Financial Stability
While applying for a student visa subclass 500, it is critical to present adequate data and documentation to justify your financial situation. The subclass visa 500 officers will have to determine if you have the financial means to cover your fees, living expenses, and tuition for your first academic year abroad. Personal savings, family assistance, sponsorship, private money, or a mix of these sources are commonly used to demonstrate this. As a result, it's better to be prepared if they ask for it.
● Get Your Health Checkup Done From A Authorized Hospital
The panel clinics approved by the Department of Home Affairs (DHA), which makes up the immigration team that analyses 500 visas for overseas students, are vital to keeping in mind. DHA has authorized a list of specialized panel clinics in each nation. All medical tests must be completed in the panel clinic, as DHA will not accept medical reports obtained from any illegal facilities.
● Book For Biometric Test On Time
To complete the Visa 500 Australia student application procedure, you must submit a biometric test (fingerprint scan) regardless of your country. Failure of this process will cause delays in processing your subclass 500 and may result in visa rejection owing to non-compliance with the biometric requirement. As a result, it is usually a good idea to make a reservation as soon as you obtain your CoE to avoid this situation.
Appoint A Migration agent in Perth To Get Your Visa Flawlessly
If you have any doubts or concerns about visa subclass 500, professional counselors will be able to assist you with the student subclass 500 as long as you apply for the course of your choice via us. The expert migration agent in Perth will guide you along the way up till the student visa (subclass 500) is approved!