If you live in a house and feel it doesn't suit your needs anymore, you may find yourself left with the age-old question about whether you should renovate it or move somewhere else. Both of these options can cost a lot of money, but then both options can also be incredibly rewarding, the issue comes in deciding which decision is right for you. This article will break down in more detail what you should consider when deciding whether or not to move properties or renovate.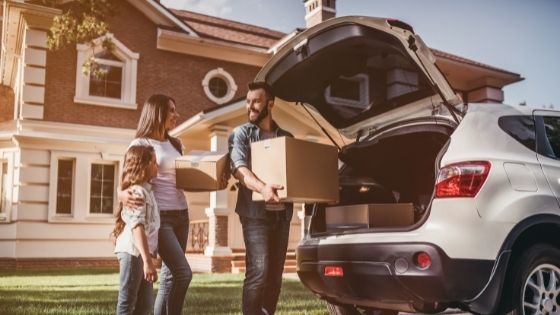 Is It Better to Renovate or Relocate?
The answer to this question very much depends on what you are hoping to achieve. For instance, when it comes to renovating, there is a lot that you can do to change your property, but there is no getting away from the fact it comes with limitations. If you are hoping to increase the amount of space in your property, such as adding a couple of bedrooms or getting a bigger garden, this can be very hard to achieve without moving property.
Before you throw in the towel and move, you can look around for professional masonry services and have them come out to take a look. They will know the full potential of what your property can be and what can be done to take full advantage of the structure of your home. You can discuss what you want to do and they can help you get there or tell you what your limitations are. They do a lot of masonry services on many properties so they may see advantages you aren't aware of.
Why Should You Move?
Moving property can be a big benefit when it comes to looking for a change because of the fact that your options are limitless (provided they are within budget). You don't have to worry about the practicalities of doing certain things and instead can just look for a property that perfectly suits your needs.
Moving property is also a lot easier than it ever has been because, thanks to the internet, it is easy to find high-quality movers who are going to be able to assist with the whole thing. This means that the process does not have to be as stressful as some people build up in their heads that it will be.
Why Should You Renovate?
Though moving property can often seem like the most straightforward and best option, you will be surprised at just how much renovations can change the overall feel of your current home. When you look at some of the home improvements available to you, not only can they make you feel more comfortable about living there, but they can also add value to your property, meaning that if you ever do decide to move, you could make more money than you would before.
Not to mention, renovating can be a better idea if you have kids or are a big fan of the area that you currently live in. By doing this, you will be able to keep the area that you have grown so fond of and that your family is familiar with while also giving your property some of the much-needed changes that are necessary.