Even corporations like saving money on travel. Sometimes saving doesn't require major changes or cutbacks. Instead, travel managers simply need to employ a few tricks.
Reputable third-party booking sites can provide significant savings on sought-after accommodations, car rentals, and flights. Another simple strategy is to avoid paying extra surcharges and processing fees.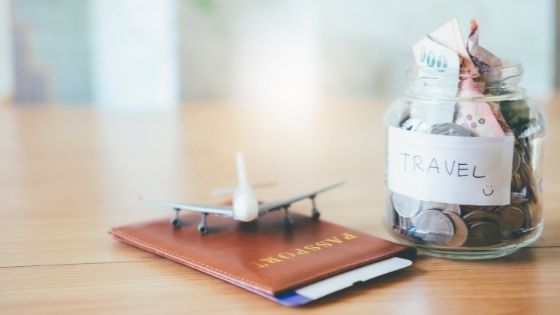 The following are seven easy tricks for saving money on travel.
1. Book Bundles
Companies in the hospitality industry work with each other. When the public travels, they need somewhere to sleep and eat. Plus, they need to get around the destinations.
Individual hotels, transportation providers, and restaurants can garner enough business to keep their doors open. However, the industry experiences seasonality. Thus, they team up.
When hotels, transportation companies, and restaurants agree to bundle their services, they take a slight hit with the discounts but make it up with volume.
As the consumer, all you need to know is that the bundles provide between 10% to 30% savings without making sacrifices.
2. Comparison Shop
When you hop on your favorite search engine, enter the keyword "hotels" and the location. The results will show you several hotels and possible prices. Using the search engine results is an easy way to comparison shop.
Take the strategy a step further by filtering options by dates, prices, and ratings.
Sometimes the price difference between the three- and four-star hotels is only $5 per night. Other times you'll come across great deals on four-star hotels that you cannot pass up.
Checking out the prices on third-party travel booking sites is another great way to comparison shop.
Those who book through the discount sites must ensure that they use a reputable one. Then, confirm the reservation to ensure that the transaction went through the right channels.
3. Leverage Volume
Amazon and Deloitte are large corporations that have several travel dollars at their disposal. The two companies helped fuel the corporate travel sector.
Thanks to their size, Amazon and Deloitte can leverage volume into favorable rates for their staff and executives. So can other corporations and enterprises.
If you run a small company, you can leverage volume too. The strategy won't work effectively when hotels receive convention traffic. Instead, leverage it during the offseason.
4. Book Ahead
The hospitality industry aims to sell out rooms and reservations daily. The numbers help them estimate their potential profit daily, weekly, and monthly. It also helps them staff according to demand.
When you book ahead, hotels and transportation providers offer discounted rates as a thank you. Plus, it takes some pressure off the company travel planner.
5. Speak with Staff
Your staff is an integral part of keeping the company's bottom line healthy. Executives who travel have expectations while novices understand that they must earn business and first-class accommodations.
Nonetheless, company travel managers oversee reimbursements and provide spending guidance to the staff.
Discuss per diem allowances and reimbursable amounts. Then, provide your teams with actionable examples.
Small companies already have tight travel budgets. Mid-size organizations, corporations, and enterprises benefit from distributing an official travel policy.
6. Negotiate
Working with travel agents is making a comeback. The travel industry professionals have access to discounted rates through partnerships with hospitality members.
If you prefer to work with humans, find a travel agent that caters to business clients. Then, based on frequency, you can negotiate more competitive prices and save.
The professional relationship between travel agents and planners is one of mutual interest. They must sell to earn their commissions. You're willing to buy if you receive competitive prices.
7. Avoid Fees
To manage the costs of travel, find ways to avoid paying fees.
Companies charge fees to discourage certain behaviors. For example, the movement to realize a near-paperless world continues. To make the transition easier for consumers, organizations have adopted digital solutions.
Instead of printing your boarding pass, ticket, or reservation confirmation, travelers can create online accounts through websites and apps. When you arrive at the airport, hotel, or car rental location, show the digital confirmation and government issued-ID.
If you prefer to receive a paper version, you might incur a printing fee.
Conclusion
Saving money on business travel is possible without making drastic changes. When your company books ahead, you can pick the best rooms, seats, and reservation times. Plus, you'll save.