How do you go about using your social media platform? Does it portray your professional skills and personal values, or do you use the platforms to vent, stalk and share memes? Sharing content online allows you to create an online persona. Even to those who use social media occasionally, what you share and react to feeds into the public narrative. Plus, people can tell your behavior offline where they cannot see you because it shows how you conduct yourself online. So, you can enjoy the Instagram likes you get, but building your brand on your social media takes time for it can foster valuable connections or land you your next job. Below are ways you can boost your brand on social media.
1. Update your social media accounts fully
To grow your social media presence for your brand, you need to choose the social media accounts that you want to focus on. Today, social media accounts are so many, and as you begin, you do not join all of them. Delete any accounts you no longer use. For the networks you decide to use. Ensure all your information is accurate and complete. In this way, you grow and direct traffic to the networks and showcase your work. Also, remove any vague content from the past years, for it has no positive effect on your brand image.
2. Recognize your area of expertise
Everyone is an expert at something. You may be knowing your favorite movies well, how to create content, or you may feel the need to experiment more. Also, if you are already creating content. Are there any your followers are responding to most? Can you make more similar content or repurpose something to make it more engaging? The more you share unique and engaging content, the more your followers think of you as a leader in the specific field.
3. Build your brand
You can go the extra mile and take a social media and marketing course as a way to build your brand. This will help you know where to go and how to get there. Also, through the course, you learn how to understand the audience better, learn content formats, and know-how to create a strategy. Plus, learn the dos and don'ts of the page. The ins and outs of the platforms. Plus, how to drive your message to your audience. After a while and enough practice, you learn what channel works best and measure your success.
4. Post with social media apps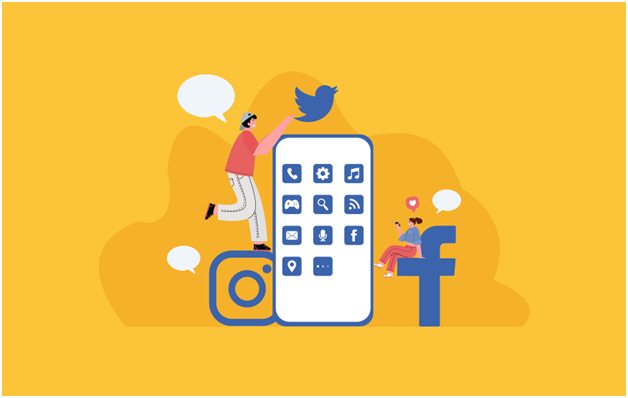 Content creation, forgotten passwords, a busy day job, and other things make it time-consuming to maintain an online presence successfully. Fortunately, many social media apps come in handy to make it easier. Buffer, sprout, and hoot suite all connect to your social media networks, and you can cross-post across different networks and schedule the content. In this way, there is no need to log in to multiple websites as long as the social media platform you are using is compatible with these applications.
5. Keep social posts engaging and positive
Create an online brand that reflects you and still is unstoppable. Once you grasp what you will be doing on social media, think of your content and interactions as a resume for your work. Plus, it is a reflection of your overall personality and professional attitude. To make your content engaging, take a fresh approach to the updates you share with your network. Share your achievements or add things about your life such as hobbies and travel. Optionally you can have two separate accounts if you are uncomfortable sharing personal stuff on your page.
6. Keep your image, brand voice, and tone consistent
As much as you post regularly, be consistent with your content and how you present yourself and your ideas. In this way, you are trustworthy and memorable. Therefore, if there is a heated debate in your country, it is best not to indulge in it as it diverts and dilutes your image and consistency. Protect your flawless reputation, and do not be associated with images or content not matching your brands' voice. Have brand guidelines and follow them to control perceptions of people.