Investing in Cement Stocks can be a lucrative way to diversify your portfolio and reap potential returns. Cement stocks offer the potential for gains linked to the construction sector, as well as market and economic cycles. As a result, understanding the nuances of the cement industry and researching the available cement stocks on the market is essential to making a sound investment decision.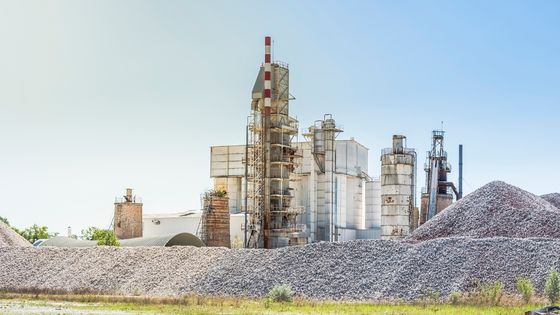 Cement Stocks in India 2023
The Indian cement market is the second-highest producer in the world after China and the third-largest consumer. Real estate and housing account for 65% of cement demand, with public infrastructure and industrial development making up 25% and 10%, respectively. The cement industry is currently experiencing positive development.
The cement industry is undergoing a significant transformation due to the impact of the COVID-19 pandemic, with companies having to make cost-effective decisions to stay afloat. Steadfast prices and lean operating costs have enabled cement producers to navigate through the crisis and return to a period of expansion in the current fiscal year.
List of Best Cement Stocks to buy now in India
UltraTech Ltd
Ambuja Cements
ACC
Shree cement
Ramco Cements
India cement
How to identify good Cement Stocks?
1. The cement sector operates with a high level of fixed costs; maintenance cost is estimated to be around US$ 5 per tonne annually. This means that volume growth is critical for success. In addition, access to raw materials, such as limestone and coal, as well as consumer markets are equally important for the sector's long-term sustainability. Any material changes to the availability of these resources could have a significant impact on the sector's performance, and thus, must be monitored and managed accordingly. To ensure success, the cement sector's management must prioritize and optimize these essential resources and increase volume growth.
2. Having a geographically diverse portfolio of cement plants is essential for the company to remain competitive in the current market. The high freight costs associated with cement make it a regional play, meaning that it is not suitable for long-distance shipping.
Additionally, having a geographically diverse portfolio allows the company to tap into new markets and access untapped resources. This can help the company increase its profitability in the long term.
3. Cost factor plays a huge role in cement companies, as the more savings they can make in terms of cost, the higher the margins they can manifest. Consequently, companies that are able to control their freight, power and other fixed costs can have a competitive edge against their peers within the sector. This is due to the significant competitive level present in this industry, as firms strive to keep costs low and maximize their profits.
4. The cement industry is one of the most capital-intensive industries, requiring a significant capital investment for the construction of manufacturing plants and equipment. Capital expenditure is necessary for the purchase of raw materials, plant and equipment, production, and marketing costs. Additionally, substantial investments in research and development must be made to improve the efficiency of operations and increase the range of products available.
Let's discuss these Cement Companies in Brief
1. Ultratech ltd
UltraTech is a leading global cement manufacturer and the foremost provider of grey cement, ready mix concrete (RMC), and white cement in India. We have a total capacity of 121.5 million tonnes per annum, including UNCL and the cement business of Century. Our integrated plants and grinding units span 23 locations.
UltraTech is the largest producer of concrete in India with a network of 23 integrated facilities, 27 grinding units, 8 bulk terminals, and over 175+ Ready Mix Concrete (RMC) plants in 41 cities as of FY22. Its operations span across India, United Arab Emirates, Bahrain, Bangladesh, and Sri Lanka, with a wide variety of specialty, concretes that meet the needs of customers.
2. ACC
ACC Limited is a major player in the Indian building materials sector, with a nationwide operational and marketing network. In 2006, international cement giant Holcim assumed control of the company. In 2022, ACC joined the Adani Group. As of Q2C.Y.22, its cement capacity is 36 milli.
In 2022, ACC joined the Adani group and had a cement production capacity of 36 million tonnes per annum in the second quarter of 2022. With 5 integrated cement manufacturing plants and 8 grinding units across the country, ACC has earned a reputation for being one of the most efficient cement producers in the nation.
3. Shree Cements
Established in 1979, Shree Cements began operating its first greenfield cement plant in Beawar, Rajasthan. As of March 31, 2022, the group is the second-largest cement producer in India, with an operational capacity of 46.4 million tonnes per annum (mtpa).
In 2011-12, the company's cement production was 13.5 mtpa; however, by 2014, it had diversified its operations to ten states across northern India, and since then its cement production has grown steadily at a compounded annual growth rate of 13.14%, reaching 46.4 mtpa.
Conclusion
The recent budgetary allocation for infrastructure and real estate market expansion has driven an increase in the demand for cement. However, cement companies are facing potential risks in the near term due to escalating energy and fuel costs. Delays in capacity building can further compound this issue.
Rising energy and fuel costs remain to be key risk for the cement companies in the near-term. Furthermore, any delay in capacity expansion plans and fear of another wave of COVID-19 could pose a big risk on the cement companies.