International phone numbers can be of great benefit if you are planning to expand your business globally. It makes reaching prospects from different countries as easy as finding local customers (at near-local call rates).
If you're wondering, 'I can just send an email, set up a live chat, or communicate with international customers over social media,' well, you can. But remember that 66% of people globally prefer phone calls.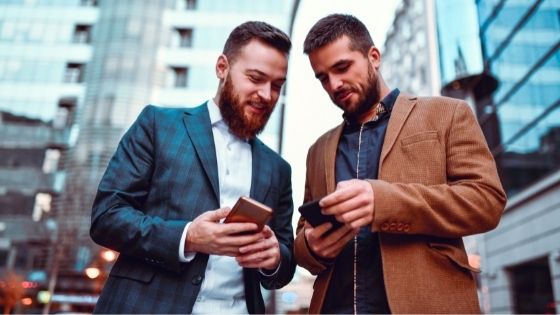 But again, if you wanted to open a contact center or set up telephone lines in each country you're expanding to, that would be both complicated and expensive (not to mention the time it'll take).
So, what's the solution? International phone numbers!
International phone numbers (also known as virtual phone numbers) are domestic phone numbers for each country you want to expand your business.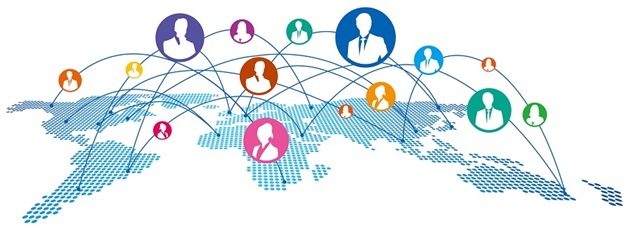 Understanding How International Phone Numbers Work
As mentioned above, international phone numbers are domestic numbers of the country. This means customers can call you for a standard call rate or free (if you have a toll-free number).
The primary difference between a regular domestic phone number and an international phone number is that the latter is not connected to a fixed phone or sim card. Instead, it uses the internet to make calling possible.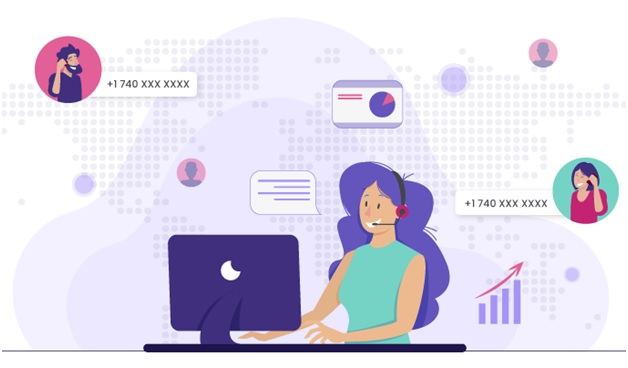 Here's a situation to help you better understand how international phone numbers work:
Imagine that you've customers in India, Australia, Sweden, and London, and you're located in the US. It would be challenging for them to reach you over the phone due to hefty international call charges. Even your sales team can't reach them (unless you're ready to shed thousands of dollars in phone bills).
SendMyCall international phone number solve this issue. Whenever your customers want to call you (or you want to reach them), they will be dialing a domestic number. Their call will then be redirected to your main business line (based in your country).
This means a person living in Australia will call an Australian number. The call will then be forwarded to your US number, but the caller will be charged per local rate.
Reasons to Invest In International Phone Numbers
1. Cost-Effective
Setting up a traditional phone line for international calls is costly. Comparatively, virtual phone systems can be set in less than five minutes (depending on your provider). Plus, you'll only pay for the subscription. Your provider will even take care of updates and maintenance.
Another area international phone numbers can save you money is the phone bills. Moreover, neither you nor your customers have to worry about international call charges. Since it is hosted in a domestic country, you (or your callers) will only pay a local fee.
2. Helps Build Global Presence
Gone are the days when only large enterprises had the privilege to build a global presence. International phone numbers allow businesses of all sizes (even individuals) to reach their customers in different countries at pocket-friendly prices.
You don't need an office in your target country or install telephone lines in your office – just an internet connection and a smartphone (or laptop) to make calls.
This can help you build a positive brand image and build trust with potential customers. In addition, virtual phone systems allow you to set up customized greetings in local languages to further deepen the relationship with callers.
3. Offers Advanced Features
When you buy an international phone number, you get access to several advanced features that can help you provide the best possible experience to customers.
The features include (but not limited to):
Interactive voice response (IVR): It allows you to create a customized menu with different options to help callers find the right department for their issue.
On-hold music: Minimize customer frustration while they wait for your agent to be free with music.
Call recording: Automatically record all your inbound and outbound calls. This will help analyze your team's performance and ensure they follow the call center best practices.
Autodialer: Dialers like power dialers and predictive dialers help automate the tedious process of dialing each number manually. This frees your sales representatives' time so they can focus on converting customers.
Text messages: Running a sales campaign? Or want to send confirmation messages? An international phone number has got you covered.
Smart call transfer: It allows you to redirect a connected call to a different number. This comes in handy when the customer has connected to the wrong department, or you're busy.
Voicemail: Managing calls from different countries can sometimes get difficult (as they're in different time zones). Voicemails allow customers to leave a message if you're unavailable to receive calls. You'll even receive email alerts so you can prioritize important calls.
Analytics: It enables you to track your team's performance. It shows the number of calls made/received, percentage of missed calls, call volume, average resolution time, first contact resolution time, and more.
4. Integrate All Your Business Applications
Most virtual phone systems allow you to integrate your existing applications, thereby streamlining your business workflows. It eliminates the need to switch between tools and improves your productivity.
CRM integration, for instance, provides your agents complete caller information before they pick the call. This enables you to offer a personalized experience to each individual. Plus, it eliminates the manual process of entering each customer interaction detail into the system.
5. Improve Your Marketing ROI
You can add unique international phone numbers to your paid ad campaigns to encourage native users to reach your business. People are more likely to call you if your number looks familiar (i.e., local number).
You can even track the calls and conversions from each campaign. This will help you better optimize your ads for different countries and generate more return on ad spend.
Conclusion
International phone numbers can be of huge help to businesses. It reduces your phone bills, allows you to instantly set up contact centers in different countries, and empowers you to deliver a personalized experience to each individual.
If you haven't bought an international phone number for your business, now is the time! Have any questions? Shoot them in the comments section!