A quality team is crucial to ensure any company's ongoing and future success. Unfortunately, finding great candidates is a struggle for many small businesses. Add to that, their lack of strategic attention and resources for hiring talent.
In this day and age, recruitment is an essential business strategy that you need to take seriously. When your company needs to fill an open position, you most likely want to ensure that you recruit the right people. Or else your business will suffer the consequences for many years.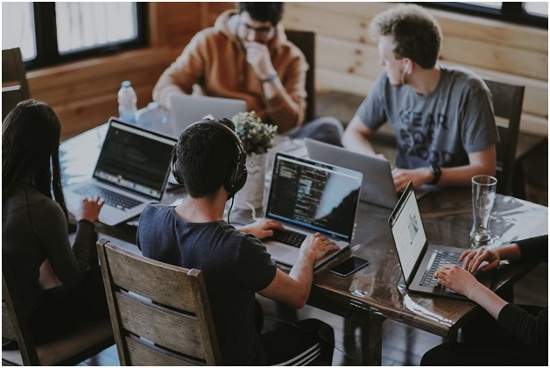 But, while large corporations are offering salary hikes and signing bonuses, how can small businesses like yours attract and retain great talent? According to a nonprofit resource center in Canada, publishing vacant positions in a newspaper or online job site isn't enough anymore.
To help improve your recruitment process, one of the leading Toronto recruitment agencies highlights some essential things you should consider when recruiting talent for your business below.
Strong Company Culture
Refining your employer's brand is a critical key to recruitment success. It's how your company is perceived as an employer. Note that today's candidates usually research their options when looking for potential jobs. They don't only gather information about the positions available but also about employers who are hiring.
To attract the most qualified talents, you must also showcase your brand. You can do that by strengthening your company culture. And then, make sure to communicate that culture in your job ad or website. This way, candidates will know that your organization is a great place to work and whether they're a good fit.
Competitive Wages
Offering competitive wages will make your business more appealing to your employees and potential candidates. Take the time to evaluate how much you're paying your current employees and new hires.
Great talents always consider what the company can promise in exchange for their hard work, commitment, and loyalty. And they usually choose the one where they will feel more valued. Thus, ensure proper salary policies are in place and regularly benchmark your offers against the broader market.
Creative Employee Benefits
As a small business, you may not have the funds or resources to offer the most competitive pay and comprehensive health benefits. You don't have to match the high-priced compensation only large corporations can afford.
Instead, attract them with some perks that are relevant to them and can contribute to their overall well-being. It can be flexible schedules, unique culture, and personal time and attention that they won't get with the big employers.
Fresh and Compelling Job Descriptions
A mediocre bait won't help you capture the attention of top candidates. The job descriptions you post can affect the quality of talents you attract. Instead of writing general bullet points, craft a posting that makes your brand shine and reflects its personality. Clearly describing the requirements, working environment, and advantages of the position may also help recruit the right people for your company.
Proper Recruiting Tools
Technologies have changed the way businesses attract great candidates. Remember to use the proper tools to publicize your job listings and engage the most qualified talents. If you want to improve your recruiting efforts, don't miss out on utilizing recruitment software to automate and simplify the process.
Note that your company's budget and the type of candidate can play an essential role in determining the best platform and tools for your recruitment.
Give More Strategic Attention to Your Recruitment Process
Your team is your most precious asset, whether you're an aspiring entrepreneur or an experienced small business owner. So, ensure to give more strategic attention to how you recruit candidates in your company.
Many talented individuals would be an excellent fit for your organization, and the right strategy will help you find and recruit them. Don't hesitate to get help from a recruitment agency with access to a diverse range of qualified talent pools.