Whether it's your home improvement project, unexpected expenses, or paying your medical bills, a personal loan can be your solution.
Most people think that getting a personal loan is complicated. But it's pretty simple. There are many reasons people can think about personal loans when their credit cards are not sufficient to pay their bills.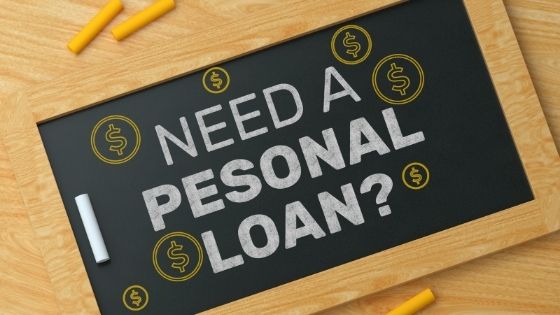 The benefits of getting a personal loan are many, like getting a lower interest rate on your credit card, or you can use the funds for almost anything you need.
Several lenders offer personal loans, and the interest rates and terms can vary greatly. So it's essential to search around to find the best deal.
Here's a guide on how to get a personal loan of 1 lakh from Money View. Follow the steps, and you'll get a personal loan quickly.
Know your eligibility:
The first step is to know if you are eligible for the loan. Many people have this query about whether they can apply for a loan or not. So, specific criteria need to be fulfilled for fast loan approval.
Age: 21- 57years
Income: Rs 13,500 per month or more and should be received in a bank
CIBIL Score: 600 or Experian score of 650
Employment stability: Minimum 2 years
A salaried or self-employed individual
Compare interest rates
Once you know how much you're eligible for, it's time to start looking around for the best interest rate. You don't want to be paying more than you have to on your loan, so it's essential to compare different lenders.
If you opt for a lender like Money View, the interest rate will start from 16% p.a, and it is based on the details provided by you like your credit score, another loan, income, obligations, or the lender.
Gather required documents
Before applying for a loan, make sure you have all the required documents ready. This will speed up the process and ensure that you don't have to wait long for your loan to be approved.
You can get personal loans online quickly but you need to have all the documents for the loan disbursement. The list of documents are:
For Salaried Applicants
Identity Proof – Aadhaar/PAN Card
Current Address Proof – If Aadhaar Card doesn't feature your current address
Bank Statement (Salary A/C) – Last three months' statement with salary credits
For Self Employed Applicants
Identity Proof – Aadhaar/PAN Card
Current Address Proof – If Aadhaar Card doesn't feature your current address
Income Tax Return Verification Form for the last two years
Please make sure that the documents listed above are valid when submitting your loan application.
With these minimum documents, you can avail of pre-approved loans instantly and get flexibility in amount and tenure.
Apply for the loan from Money View
Once you've found a lender like Money View with an attractive interest rate and you're all set with your documents, it's time to apply for the loan. Please fill out the form and submit it right away.
You need to fill up the loan application on the app/on our website. Provide your details, employment details, bank statements, and submit your KYC documents.
We at Moneyview will check your documents and assess your creditworthiness along with other necessary details on your application.
After the complete verification, you will get a NACH form, which you need to print, sign, scan, and send back to us. The NACH form will let you pay us automatically on time as your EMIs.
You will get a loan agreement on the app. Check, review and submit the agreement.
A personal loan can be approved and given to you in a matter of hours or days. You will be credited with the loan amount.
Additional fees
While you apply for a loan, you must be aware of any additional charges or fees needed to process your loan.
To get a personal loan of 1 lakh from Money View, you need to pay a small charge, and it can be 2% of the loan amount, and it will be deducted automatically from the loan amount disbursed to your account.
Repayment of Loan Amount
You can repay the loan amount as EMIs which will be automatically deducted from your bank account and this can be done after your approval for the deduction of the certain amount from your bank account.
The tenure of 1 lakh Personal Loan EMIs lies between 6 months to 60 months.
Money View, a private lending company. It provides personal loans for salaried and self-employed only. Getting a personal loan of 1 Lakh is quite simple if you follow the steps. Once you have the money, it's time to start thinking about how you'll use it. Perhaps you need to make a large purchase or consolidate your debts. Whatever the case, a personal loan can be a great way to get the money you need.
If you face any difficulty while applying for an instant personal loan from Money View website, you can opt for many options like save your application or mail us at [email protected] along with the details of the issue. For more info, visit us at https://moneyview.in/.