Green building, or sustainable design, involves the creation of structures and utilizing environmentally responsible and resource-efficient processes throughout a building or structure's life cycle from siting, design, construction, operation, maintenance, renovation, and deconstruction. Increased efficiency and eco-friendliness with the usage of energy, water, and construction materials is also a key component of green building. Furthermore, it aims to reduce the negative impact of the building process on one's health and the natural environment. It also provides some of the best means of achieving several global goals: to help fight the climate crisis, create sustainable communities, and to help stimulate economic growth.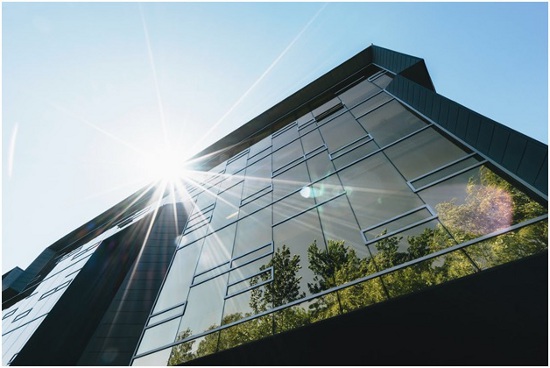 Benefits of Green Building
Green building is essential because the growth and development of our communities have a large impact on the natural environment. The design, manufacturing, operation, and maintenance of the structures and spaces we live and work in are responsible for consuming many of our natural resources. Green building and its various benefits are as follows:
Environmental
Green building benefits the natural environment and hinders the worsening of climate change by eliminating or reducing the harmful effects conventional means of building structures can have on our environment. Through less energy, water, and natural resource usage and having alternative or sustainable energy sources, positive changes can be achieved for the environment – on a citywide scale. Reduced waste production and increased biodiversity are also possible, even in the city.
Economic
On another note, building owners have reported that green buildings have a 7% increase in asset value over traditional buildings, regardless of how newly constructed or newly renovated. The United States Environmental Protection Agency also reported reduced operating costs, enhanced asset value & profits, and a minimized strain on local utility infrastructure for green buildings, structures, and spaces.
Global
According to the United Nations Environment Programme, the building sector has the largest potential for significantly decreasing greenhouse gas emissions compared to other major sectors with similar emissions. The building sector's potential to decrease emissions is said to be as much as 84 gigatons of carbon dioxide by 2050. However, this is only possible through direct changes and measures in building structures to help with stopping global temperatures from rising.
Examples of such changes and measures include fuel switching, energy efficiency plans, and renewable energy usage. In addition, real estate companies like Ayala Land utilize such measures in their properties, like in Park Central Towers. Additionally, green building has the potential to make structures save half of the energy they expend more than if they were built conventionally.
Socio-personal
Did you know those office workers who work in well-ventilated, green office structures have a 101% increase in brain function? Well, according to research done by Harvard University & Syracuse University, it's true! Also, office workers who work in such environments sleep 46 minutes more per night than the average person (American Academy of Sleep Medicine, 2013). Research also suggests that better indoor air quality (excellent ventilation, low concentrations of carbon dioxide, and other pollutants) can improve work performance by up to 8%.
Green building and the structures and spaces it creates, like those certified by the LEED (Leadership in Energy and Environmental Design), are global solutions for cities, communities, and neighborhoods. Although the benefits may not be easily seen or felt instantaneously by you or me, green buildings – along with sustainable design, construction, and operations – use less energy and resources, reduce carbon emissions and waste, and help make our planet green again.