Before you can even think of settling into the right mindset for college, you need to learn how to build a good resume in high school. Even though it may be too early to be thinking about careers, early resume knowledge sets you up for success in the future. It's not uncommon to find school curriculums integrated with professional development even as early as 7th grade. Early resume learning offers young learners great resume tips, examples, and excellent vocabulary when describing work experience. But there are a few things to keep in mind.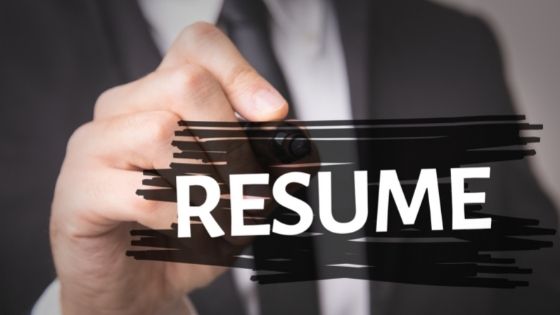 Get the resume Layout right
No one expects younger students to have a resume that spans several pages. A single concise page that includes education, working experience, and applicable skills is required. The resume should include the following information:
A header: name, address, a phone number (if any), and an email address which even the young ones seem to have these days.
Education: Keep this section brief and include the most recent educational institution.
Work Experience: Students should learn how to be descriptive with this part. It's important that students get creative with their descriptions.
Miscellaneous: This section is great for including everything else that may not constitute work experience, but may be important in determining the kind of person the student is. Do they participate in school games, sing in the school choir, or what is their proficiency in Microsoft Office?
It's a chance to develop Professional Language
It's not easy for a young student's resume to stand out because many do not yet have professional experience. However, early resume building can focus on applicable skills such as babysitting. Students can learn advanced language to make their resumes stand out. Even though babysitting may not seem very appealing as a profession, describing it in professional language can bring out other skills. In describing the responsibilities undertaken as a babysitter, a student can showcase skills like punctuality and time management. For example, you can have a bullet point that says, "Made sure the children went to bed on time."
To make it even more powerful, you can choose to play with the wording and make it into "Ensured the children ate their bedtime snack, read them a bedtime story, before tucking them in. Making sure they slept in proper posture". The best way to do this for early high school learners is to make it a writer's workshop. Students can learn resume writing skills and professional language by writing resumes for celebrities. There are plenty of ways to learn and nurture professional resume writing for young students. Essayontime.com has professionals that can help.
Simple and Straightforward Resumes
As much as students need to learn how to write a resume professionally, they need to be precise and straightforward in their approach. Like you would see in a best dissertation writing service, simplicity is the key. As discussed earlier, a one-page resume should be fine for starters. A second page can be added if there are many activities and job experiences to add. Making the resume longer will only make the reader bored. Remember, students should learn early how to impress prospective employers. If the resume doesn't grab the employer's attention immediately, then they'll likely move on to another resume.
It's essential to be honest
Young students should learn not to pad their resume with unnecessary and dishonest information. Let them know that they should not present themselves as someone else. Many employers already know what they're looking for and will easily spot a fake resume. When they finally get to college, they can learn how to effectively plan their resume from websites that offer college paper help as well as their instructors.
Show them examples
The best way to learn anything is to look at examples. Let students look at examples from sites that offer help in effective resume writing. Assignment help UK sites have some great examples of well written resumes that students can use to get even better at what they do.
Conclusion
High school students may not have much work experience to enrich their resumes (or even have one). However, with early exposure comes the chance to better the craft for the future. There are many ways to learn resume building that can be employed when teaching young ones. This article should be a good start.