Covering up grey hair with natural hair colour shampoo has been a common practice for quite some time. However, newer generations now also employ hair dye as a form of self-expression through the realm of fashion.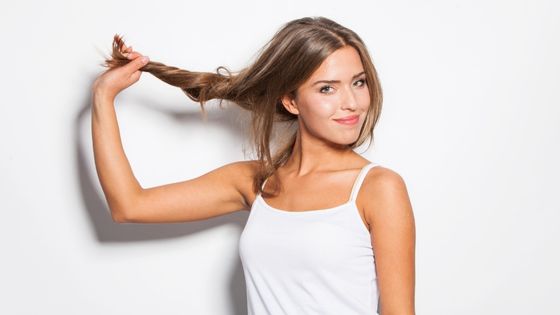 So, hair dyeing with natural black hair colour shampoo is a cosmetic procedure that changes the colour of your hair, either to get it back to its original colour or to make it look different. While most people visit a salon for this service, at-home hair dying kits are now widely accessible. In fact, between 66.7% and 74.5% of women regularly use at-home hair colouring shampoo products.
Dyeing your hair at the salon or at home, both of which employ chemical-based colours, can be detrimental to your hair's health. The good news is that you can replace harmful chemical hair dyes with natural herbal hair dye shampoo, less expensive alternatives.
7 Ingredients to Colour Your Hair Naturally
1. Coffee Powder
Coffee is one of the tried-and-true methods for covering grey hair. Use coffee on a regular basis to prevent grey hair and achieve darker hair colour. All you have to do is combine one cup of coffee with two cups of water. You can also dissolve a couple of teaspoons of coffee powder. In order to apply the coffee powder to your hair, you must first allow it to thoroughly dissolve. Don't touch it for an hour, then rinse with cold water. One of the best coffees that works well is espresso coffee. Since coffee's pigmentation stains hair, it leaves it looking black, shiny, and healthy.
2. Henna Extract
Henna powder is widely used as a mild and effective treatment for grey hair. Once a month applications of henna, a powder made from the leaves of the henna plant, can help prevent grey hair. Because henna's natural pigmentation makes it easy to cover grey roots. Put two cups of lemon juice into a bowl with one cup of henna powder. Combine the two, then rub it into your head. Henna is an all-natural colour that has been shown to have antimicrobial and antiviral effects.
3. Amla powder
Hair follicles can benefit from amla powder due to its high concentration of vitamin C and other antioxidants. By protecting the melanin in your hair follicles, amla powder can delay greying. To hide grey hair using amla powder, simply combine some of the powder with some coconut oil and heat the mixture. After letting the oil cool, use it as a mask on your scalp and continue your work for a while. Wait an hour, then remove with cold water.
4. Black pepper
The natural pigments in black pepper might help you quickly and simply get a darker hair colour. In addition to covering up your greys, black pepper can also be used as a natural conditioner, leaving your hair feeling nourished and silky. Make a paste from 2 grams of black pepper. Now, mix in a cup of yoghurt and apply it to the roots. You should wait an hour and then wash it off with cold water. Don't rub your eyes while putting this mask on, because it could make your eyes feel bad.
5. Potato skin
Have you heard that the peel from a potato may be used as a natural alternative to hair colour to cover grey hair? The starch in potato peels acts as a hair colourant, so you can use it to delay greying and easily brown your hair follicles. Try peeling just a few potatoes and saving the peels for later. In the meantime, boil the potato skins in two cups of water. Put it on the stove for a while and let it boil, then add a few drops of your preferred essential oil. Now that the hair is wet, you can saturate each strand with the liquid. Please use water to wash off.
6. Onion juice
Onions can be useful in hair colouring because of the high concentration of the enzyme catalase they contain. If onion juice is applied to the scalp regularly, it can darken the hair roots and slow or stop the greying process. You can stimulate hair growth by massaging the roots with onion juice, which can be extracted from onions. Wash it off with cold water after it has dried.
7. Walnut Shells
This is the all-natural route to go if you want to achieve a deep brown hue. It takes around half an hour to boil the crushed walnut shells. When finished, drain the mixture and apply it to your hair after chilling it. Greys can be covered with a cotton ball, applied selectively to the regions that require it. Again, this dye will colour everything it contacts, so please exercise caution.
When making a more concentrated dye, it's best to boil the strained juice until it reduces to roughly a quarter of its original volume. Put it in the fridge to cool, filter if necessary, and then brush through hair.