Many who have used a computer or mobile device have experienced losing files due to different reasons. One thing in common about those causes is they could've all been prevented. That's the priority of most businesses nowadays, which is why data recovery exists.
Data recovery is a contingency plan implemented by businesses in case of significant data loss. Since most businesses today have an IT infrastructure, they're prone to such incidents. Regardless of its magnitude, the impact of data loss always results in loss of income and public trust, damages that are both difficult to bounce back from.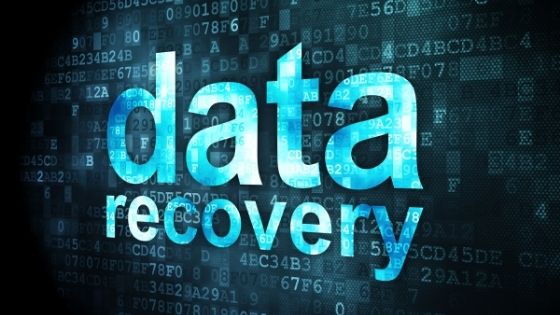 Fortunately, you can use various tools and methods to address that issue, and one of them is through managed data recovery. It's a method that typically refers to data restoration to a desktop computer, laptop, server, or external storage device in enterprise IT conducted by a service provider. These are the advantages a business can enjoy by employing it to deal with data loss.
Lower overhead costs
Working with an IT service provider reduces overhead costs significantly. By doing so, your business won't have to spend on building a data storage backup system, which costs a serious amount of money. It could also slow down other business operations, stealing valuable time you can never get back.
With a Kansas managed services provider or one near your business's location, you won't have to pay for everything alone. There will be no need to purchase additional devices, hire and train more personnel, worry about using extra bandwidth, and deal with downtime. Instead, your outsourced team will handle all managed data recovery needs to ensure your business is prepared for the worst.
Acquire experience and expertise from IT professionals
Managed services providers (MSPs) staff consists of IT professionals who know about data protection and recovery. They're needed to develop and execute a sound data recovery plan for customers such as your business. Things can be complex in IT, and it's also an ever-changing world, so it's important to have pros who know what they're doing.
By paying for an outsourced team, you will acquire the experience and expertise of IT professionals. This comes without hiring and training a team yourself, taking up time and money. You will have trained people that will handle data recovery should you lose important data that can do so as efficiently as possible.
Optimal flexibility
Recovering from either natural or digital disasters is challenging even for large enterprises. Flexibility is necessary to reach target recovery from data loss, and to have that; a business must be prepared. An outsourced provider can help you achieve that flexibility to recover if the worst happens.
Besides recovering from data loss, managed data recovery can also help in terms of scalability. A scalable IT infrastructure prepared for data loss is a valuable asset. It saves costs you otherwise would spend for scaling up or down and makes adjustment easy.
Assured regulatory compliance
To ensure that businesses that gather and use data from consumers can protect such information, governments established regulations for them to adhere to. Since your business is responsible for your customers' data, you must comply with such regulations. You can ensure that you're following everything you should by outsourcing your data backup and recovery management.
Doing so crosses off another priority on your list and maintains your compliance. MSPs also know about such regulations and have therefore initiated compliance themselves to avoid violations. Thus, you can be assured that you're paying them to do the same thing for you.
Conclusion
Working with MSPs brings convenience and protection that lessens worries. Keep in mind that no business is safe from the possibility of data loss, so you better think of preparing if you haven't done it yet. Equip your business by outsourcing data recovery, and you will be ready for the worse.