Have you always had a passion for teaching? Do you want to work with kids and make a difference in their lives? If so, get started by looking into the qualifications needed to become a K12 teacher. The ideal candidate for teaching K12 students should be capable of demonstrating a solid performance. This should be in both classroom management and student interaction. This ensures that students can get the most out of their education. They create a conducive and energetic learning environment.
Teaching Qualifications
A candidate for a teaching position in K12 must have the required credentials and experience. A high school diploma or GED is the least requirement, but most states need teachers to have a bachelor's degree. The specific requirements vary by state, but certain qualifications are universal.
The National Board for Professional Teaching Standards also requires that teachers meet recertification requirements every five years after receiving their initial teaching certificates. Teachers can earn teacher recertification credits by attending workshops or classes offered by their school districts or state education departments. Some school districts also offer online classes for teachers that allow teachers to earn credit hours toward their recertification requirements.
Teachers may need to complete a certain number of hours of continuing education each year to remain certified as teachers. These requirements vary by state and school district. Most states require only a few hours per year, but some require 30 hours of continuing education every two years.
The teachers should also be experts in their field, as they must be able to help the students become innovative and independent learners. By staying ahead of the current trends in education and technology, teachers can create more exciting lesson plans for their students. So, what qualifications do you need to become a certified K12 teacher?
High School Diploma or GED
The most common qualification is a high school diploma or equal, such as a General Equivalency Diploma (GED). This certification demonstrates that you have completed secondary education; thus, you can read and write. Most states want this level of education before allowing people to teach. But, some states allow candidates with alternative teaching qualifications to enter the field through alternative routes. These include on-the-job training for novice teachers or internships for experienced teachers. This is for those who want to transition into teaching from another career path.
Bachelor's Degree
All states need teachers to have a bachelor's degree from an accredited college or university. Also, most need at least a GPA of 3.0 or higher on a 4.0 scale. Employers will accept some Bachelor's degree in any subject area. Some states also need prospective teachers to pass specific exams. They also have to complete graduate courses for teachers in certain subjects before applying for certification. For example, prospective teachers with degrees in science-related subjects must pass at least one exam related to that subject area to get the certification.
You'll also need special training if you plan on teaching early childhood education or special education students. You can get this training through an internship, online courses for teachers, or certification programs offered by colleges and universities. You can also get Google classroom training.
Take Praxis Tests
All states need that K12 teachers take the Praxis Series tests, which the Educational Testing Service offers. The tests cover the content and skills you'll need to teach in your state. The Praxis Core Academic Skills for Educators (Core) tests basic measure skills that are essential for all K12 teachers. The test consists of three parts: Reading Comprehension, Writing, and Mathematics. You'll need to earn a passing score on each section before beginning teaching. The Praxis Subject Assessments measure specific subject-area knowledge and skills. You need these to qualify for a teaching license in your state. These tests include;
Language Arts- reading
Language Arts -writing
Math
Science
Social Studies
Early Childhood Education
Gain Classroom Experience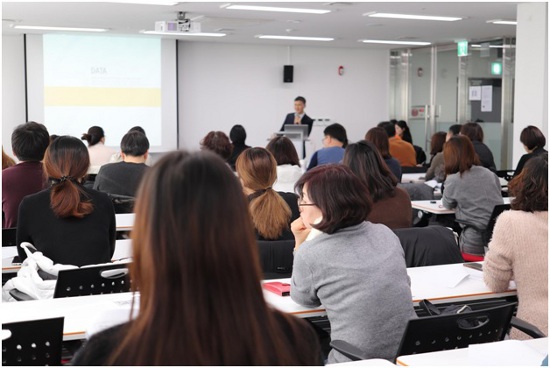 To gain experience as a teacher, you will need to get your foot in the door. Here's how you can do this:
Become an intern at your local school. This is a great opportunity for high school students interested in teaching. You will learn how different classrooms operate and what it's like being part of a team of teachers. It also helps to specialize in certain areas, such as math or science, because these advancement courses will need more hands-on work.
Volunteer at a local daycare center or elementary school during holidays or breaks from school. There aren't enough staff members available for the day at these times. This gives you experience working with kids. It shows potential employers that you are interested in education beyond your career goals.
Complete a Background Check
Background checks involve:
Criminal checks look at an applicant's criminal history
Employment checks focus on the applicant's work history
Private companies use employment checks to hire people suitable for their job openings. They're also used in some states when teaching certification applications are submitted. A criminal background check can disqualify someone from becoming a certified teacher. This shows past convictions for violent crimes or other offenses that could put students at risk.
Get a Teaching License
To become a K12 teacher, one needs to get a teaching license. You can do this through the state in which you intend to teach. Each state has its requirements for obtaining a teaching license and specific procedures for applying for one. You must complete an accredited four-year degree program at an accredited university to get a teaching license. You will also need to take and pass several exams. These measure your knowledge of the subject matter you plan to teach and your teaching ability. Some states need teachers to have extra qualifications. For example, you need to complete a student teaching internship.
Apply for a Teaching Job and Interview
Once you've completed your application, you'll be able to interview for teaching positions in schools across the country. Some schools will conduct interviews over the phone or via Skype. Others will hold in-person interviews on campus or at a different location in the city where they're located.
If a school offers you an interview opportunity, make sure you prepare ahead of time. Do your research and use common questions to guide what might come up during your conversation. It's also helpful to have some information about yourself ready to share. Ask references for details about your personality and accomplishments. Use those details to promote yourself during the conversation!
Finally
Many secondary education programs are available to individuals who aspire to become teachers. Many of these programs involve a mixture of online and classroom instruction. Still, you must meet specific criteria and show competency in teaching-related skills before qualifying to take the state licensure exam. Besides, most states need licensing teachers to complete continuing education requirements.