Completing a college degree is a goal for many young students, but one concern that often comes up is the cost. There's no doubt that college tuition can be expensive, though the price will depend significantly on what university you attend. You also have the ability to take out student loans and apply for financial aid, but it's understandable if you want to take on as little debt as possible. Fortunately, there are a number of ways that you can put yourself in a better financial situation and boost your savings before you head off to school. If you're not sure where to start, read on for three useful tips for paying for college.
1. Look for scholarship opportunities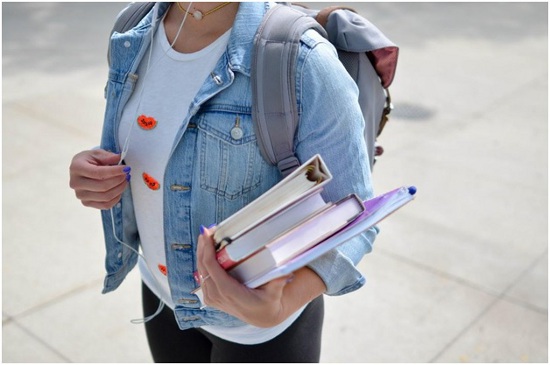 When it comes to paying for college, scholarships are a high-school student's best friend. Scholarships can come from a variety of sources, including the government, private organizations, or colleges themselves. The best part is, there are scholarships available for students of all academic levels and interests. It's never too early to start looking, there are even specific scholarships for high school juniors. Talk to your guidance counselor at school to learn more about college scholarships or other scholarship programs you may be eligible for.
2. Choose a degree program that will allow you to work
You might be surprised by how many different degrees are available through online programs these days, you can even earn a communication degree online. The truth is that these programs are more popular than ever, for a variety of reasons. The pandemic caused a surge of interest, because they allow students to safely learn from the comfort of their own home, but that interest doesn't seem likely to wane. There are many other advantages to online programs, one of which being that they allow you to hold a job while you work towards your degree. A degree in communications, for example, can qualify you for executive level positions in the future, and it can be far more affordable than a traditional, in-person university education.
If you choose to attend school and work at the same time, you'll need to make sure you have excellent time management skills. If you're so busy that you aren't getting enough sleep at night, it can impact your academic performance. That's because sleep deprivation can cause memory problems, trouble with thinking and concentration, raise your stress levels, and increase your likelihood of developing mental health conditions like depression or anxiety. You'll need to prioritize time management no matter where you attend school, but it's even more essential when you're working and enrolled in a degree program.
3. Start saving early
Begin by evaluating your current expenses and evaluating what you can realistically cut back on. Next, set up a budget and make sure you are sticking to it. This will help you see where your money is going and how much you can save each month. You should open a savings account specifically for your college tuition. This will help you keep your money organized and make it easier to track your progress. If you have a summer job, earn some extra money babysitting, or want to save a check you received for your birthday, you can make sure you deposit it into the account you're using for your savings.
Saving for college isn't easy when you consider the cost of tuition, but there are several things you can do to ease the burden for yourself. Take advantage of every scholarship opportunity that you're eligible for, and there may be a lot more than you think. You can also choose a degree program that offers enough flexibility for you to work a full-time job. Online degree programs are ideal for this, and there are a lot of quality options to choose from. One thing that will always help is saving as much as you can, as early as you can. If you follow these tips, you'll be in a better financial position to handle the cost of college.