Every homeowner in Australia dreams of having greener, more luscious grass in their backyard. But the problem is, some of them are not equipped with the knowledge or the expertise to properly take care of their grass.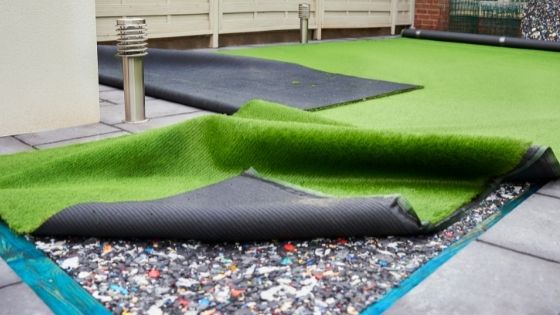 Improving the condition of your lawn takes time, effort, and money. Sometimes, you might even need to hire professionals to tend to it. But who's got time to go through all the trouble? Fortunately, there's a much more low maintenance and hassle-free alternative, and that is Artificial Grass.
Apart from its convenience, here are six reasons why you should go for fake rather than real grass for your backyard.
It's Toxic-Free
First of all, the materials used to create Artificial Grass are safe for parents, children, pets, and the environment. Often, it's made out of synthetic fibre and polymer to create a more realistic and durable turf.
In addition, because it's artificial, there's no need to apply fertilisers or other chemicals into the grass for it to grow. Foregoing such processes is also an incredible way to keep it safe for all users.
It's Cost-Efficient
Installing synthetic turf is a one-time investment that'll help you save on maintenance, irrigation, and fertiliser costs. It can generally last between three to five years, depending on the activity done on the turf. If you want to create a greener backyard without wanting to splurge on it, installing synthetic grass is your best, cost-efficient solution.
It's Designed to Accommodate Australian Weather Conditions
Unlike fake grass, natural grass is susceptible to erratic weather conditions. So, although it might look incredible during summertime, it can wither and die during the winter. Plus, once it dies, it will cost a lot of money and a great deal of time to bring it back to life.
On the other hand, fake grass is meant to be consistent throughout the year. Its appearance will not change, regardless of the weather. In addition, it will survive even the harshest of conditions.
It's Child-Proof and Pet-Friendly
Families with pets often like to spend their time together outdoors. With synthetic grass, parents don't have to worry about their pets getting dirty or children getting hurt when they fall.
It is because this type of grass has soft bristles that protect your pets and children from getting harmed. So, you can play around all day as a family without any worries.
It's Beneficial for the Environment
Maintaining natural grass requires a lot of lawn chemicals, water consumption, and carbon emissions from lawnmowers, which all contribute to pollution. That said, the upkeep of natural grass will not only cost you money but will also cost the environment its health.
In contrast, fake grass is much more eco-friendly because it doesn't require the same maintenance as natural grass.
It's the Perfect Choice for Busy People
Lastly, fake grass is ideal for busy people and young families. When you're so occupied balancing work and family life, it can be difficult to allot time within the day for regular lawn maintenance. Hence, opting for an artificial alternative is the perfect solution for you.
They're safe, durable, and low-maintenance, so you can spend more time doing what's important for you rather than spending it on taking care of the lawn.
Try It For Yourself
Many Australians have come to realise the benefits of Artificial Grass. For these reasons, you too can see how having an artificial lawn can improve your life. So, skip the hassle of natural grass when you opt for an artificial alternative.