A gift that celebrates a special milestone like an anniversary should be unique, memorable, and something that will last for years to come. When it comes to finding the perfect gift, leather anniversary gifts are a great option. They are classic, stylish, and can be customized to fit the couple's personality.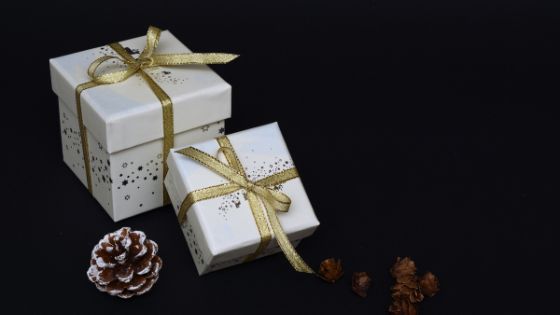 They are also a great option for those who love the outdoors or appreciate the finer things in life. Many options are available, from personalized leather wallets and apple watch straps to luggage tags and belts.
When shopping for leather anniversary gifts, you'll want to keep the following things in mind:
1. Look for quality
The first thing to consider when purchasing any gift is the quality of the product. For example, if you buy a wallet, you will want to ensure it is made of high-quality leather. It should be soft to the touch and have a luxurious feel. It should also be durable so that it will last for many years.
2. Consider the brand
Many brands of leather products are on the market, so it is essential to do your research before making a purchase. Find a brand that is known for its quality and craftsmanship. Consider the warranty and return policy before making your purchase. This will give you peace of mind if the product is not what you expected.
3. Choose a style that suits your partner's personality
If they are the type of person who loves a classic and timeless look, then you can't go wrong with a traditional bi-fold or tri-fold wallet. If they are more daring and fashion-forward, then you might want to consider a wallet with unique stitching or embellishments.
No matter what style you choose, make sure it is something that your partner will be proud to pull out of their pocket every day.
4. Customize the gift
One of the best ways to make the gift even more remarkable is to customize it. This can be done by engraving your partner's initials or a special message on the product. This will make the gift even more personal and unique. For instance, if you buy a leather wallet, you could have their initials embossed on the front.
5. Consider the price
Leather products are usually more expensive than other materials, so it is vital to consider the price before making a purchase. Even if you are on a budget, you can find a number of online stores where you can get good quality leather products for reasonable prices.
6. Read reviews
Before making your final purchase, it is vital to read reviews of the product. This will give you an idea of what others think about quality and craftsmanship. It will also give you an idea of how the product holds up over time.
7. Ask for recommendations
If you are still unsure what to buy, ask for recommendations from friends or family. They may have some great ideas.
You can find the perfect wallet to fit your needs by considering the above factors. Whether you are looking for a minimalist design or want plenty of storage options, there is something out there for everyone. So, what are you waiting for? Start shopping!