The internet is bliss in today's hectic lives; it provides the convenience to purchase anything and everything you want from the comfort of your home.
If you have ever chosen to buy furniture online, you will know how enjoyable and convenient it can be compared to searching through endless high street stores. Buying furnishings online is undoubtedly the best way to save money and time and have a seamless shopping experience.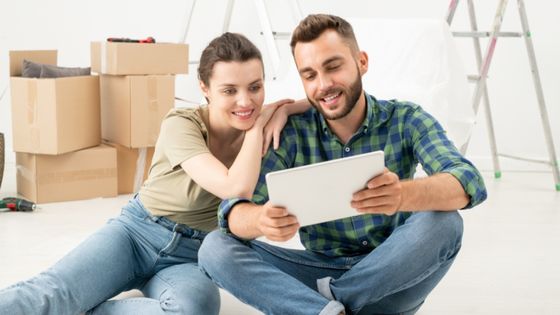 With the expansion of the online world, you get hundreds and thousands of options to choose from at each store. Not just this, numerous online stores are providing top-notch quality furniture items for homes and offices.
Many people find it intimidating and scary to invest in such expensive and large items without trying them out. However, you don't need to worry about buying furniture online when you purchase it from a reliable online store.
Now you might have started scratching your head, pondering where to buy and how to find if the website is trustworthy or not. Well, it is not rocket science. Here are some tips for selecting an online store for buying furnishings.
Find the relevant stores
Not all online furniture stores provide all types of furnishings. There are chances you may find stores that sell some particular kind of furniture made from a specific material (for example, teak only or plastic only).
On the other hand, some stores only deal with bathroom furniture, office furniture, etc. So you first need to look for an online store that provides a good choice for items you need and want.
Search the internet to find an online store that caters to your needs; also, make sure the store you choose delivers goods to your area. Otherwise, you would need to shell out a significant amount of money on your own to get your purchased items home.
Do some homework
If you don't want to deal with unanticipated circumstances, it is always advisable to do some research about your chosen online store before you start browsing its offerings. For this, you need to go through the website, check the 'About us page, and find out about the services and types of goods they provide (the material).
Besides this, don't forget to check its google rating to learn about its market reputation and customer service. Doing this will give you a reasonable idea about the online store and its goods.
Check the reviews
Next, you need to go through the customer reviews section on the website. Every online store can have a customer review section, where customers talk about their experience with the company and the goods.
The reviews will help you get an insight into the quality of goods and the customer service they provide. For example, the reviews will give you an idea about the problems customers have faced (if any) with the online store.
Learn about the shipping policy of the store
The next thing you need to do when finding the right online store to buy furnishings is to check out the store's shipping policy. The shipping costs involved for the product delivery have to be considered carefully.
It will help if you read the shipping policy of the online store to get an idea about the shipping and handling costs and the shipping companies used by the store. Knowing the shipping rates beforehand is vital to avoid excessive charges that a company may levy at the time of delivery.
Go through the return policy
Remember to buy furniture online only from a store that offers a clear and flexible return policy. Read the store's return policy very carefully and choose a store that gives you at least 30 days to return the product. Also, go through the shipping cost and other fees, such as the re-stocking fee you may have to pay to return the product.
By following the above guide, you should be able to find a good furniture store to meet your requirements.