To be successful in the foreign exchange industry, one must invest in the best forex charting software that one can find. It can be difficult, however, as many different software developers are on the market today.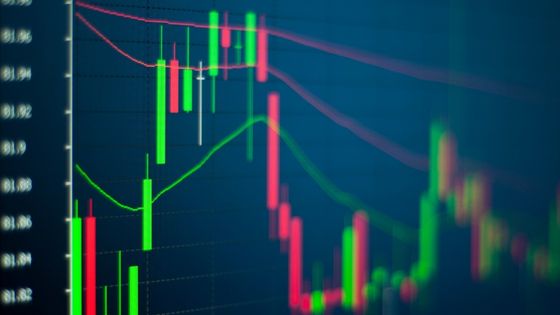 At the same time, you want to choose software that will provide you with the best value for money. This article will look at some of the top options you have when it comes to forex charting software and how you can use them for your benefit.
Why Should You Choose One?
Forex charting software is the right financial software for you if you want to understand the stock market better. With a few clicks of the mouse and a few taps of the keys, you can scan, track and analyze financial charts.
It makes it easy to visualize how the market is performing. In addition, forex charting software allows you to create a customized financial chart template to help you identify trends and other parameters. As such, you can make informed decisions based on the data in front of you.
One helpful tool is a real-time charting software. It's available across several different platforms, and its charts will help you track the market wherever you are. It uses a variety of technical indicators that help spot trends and opportunities for profit. It can also be used by people who are new to trading if they are still learning how to read charts.
While you may not have to purchase forex charting software to perform your investing activities, it can be immensely useful. With trading tools software, you can quickly and easily examine the financial status of your business or organization, allowing you to make the most of your finances.
Top Five Forex Charting Software Programs and Reasons to Choose Them
1. TradingView
TradingView is a web-based stock charting software that offers you a variety of technical analysis, charting, and collaboration tools. TradingView provides you a comprehensive overview of your trading ideas, market sentiment, and portfolio all in one place.
With TradingView charts and platforms, the time spent researching, analyzing, and optimizing your trading strategy is dramatically reduced. It also provides a bevy of tools for you to use to analyze the market.
It is best for people who prefer to trade manually to those who use computers to place their trades automatically. If you're looking for trading analysis software, look into the trading view to see what it can do for you.
TradingView also provides educational videos, webinars, and articles to help investors become better traders by understanding the markets, interpreting charts, and following other investors' trading strategies.
2. eSignal
eSignal software is a powerful tool that can be used to help you make the most of your forex trading. It can help you record the changes in currency prices and analyze the results to see the market trends. You can use some great features to analyze the market and make the best trades.
For example, you can make your charts more detailed by using split-screen viewing. This lets you watch more than one market at a time, and you can watch them simultaneously. You can also use the eSignal software to test out your ideas. It's easy to try out different indicators and see which ones work best for you.
One tool it has is the "Open Trade" chat box. It can not only show you recent trades that were made, but it can also show you real-time charts for over 20 foreign exchanges and commodities. It can even show you charts for historical data, allowing you to track the changes in the market at any point in the past.
3. Stockchart
Forex software has been designed to make it easy for people to use. Stockchart provides a range of tools for investors to use when analyzing data. The stock trading software is available on the stock market. The charts are updated quickly, so you know what's happening.
When you're trading on the market, it's important to have access to information. Today, StockChart is recognized as one of the best programs to have available, so it's a great option if you need something to help you trade.
The software also lets you break down data and make sense of it, making it easier for you to predict pricing based on past trends. It is a useful tool for anyone involved in the forex and currency market, as it goes beyond what basic charts can give.
You can also use eTrading apps to do the same things from your android phone. One of the best features of the eTrade app is that it's very easy to use. It is a big plus, especially if you have a lot of stocks to manage.
Another great thing about these apps is that they are compatible with many devices, such as mobile phones. These are useful apps for android. You can also connect the app to different social media networks to get the latest news about your stocks without having to leave the app.
4. Metastock
Metastock is a charting and analysis software that is used by both retail and institutional traders. It offers a wide range of technical tools and charting styles. It is trading strategy software that gives you a foundation for improving your trading.
You can use it to predict patterns and trends in the market to achieve your investment goals. If you want to trade in the financial market, it can help you do that. It has tools that can help you create a solid plan for investing.
There are a lot of different technical indicators you can use to get an edge on the Metastock. A few are the MACD, RSI, and Stochastics. You can even make money following a trend by using the SMA.
And the best thing about all of these is that they're all simple to understand, in-depth technical indicators. If you're looking for something a little more complicated, you could try using the Metastock software for forex charting.
5. MT5
MT5 is the latest version of MetaTrader 5, a forex charting software. It offers several trading tools, including indicators, studies, and expert advisors. This program was designed for use on PCs with Windows operating system, but there is also a MetaTrader for Mac OS.
It can be used for traditional forex trading and other financial instruments, including stocks and commodities. For traders who need to use MetaTrader on a laptop, there is MetaTrader Mobile which can be used with a touch screen interface. They also have a wide range of trading tools and charts that are easy to customize to users' needs.
MT5 version has a more advanced trade strategy system, which helps set up automated trading to do better in the forex market. If a person is serious about trading, they will want to choose the MT5 version over the MT4 version.
Final Thoughts
Traders and investors are always looking for ways to increase their chances of success in the forex market. The market is always changing, and new information is always coming out. It's good to be on top of the latest developments, and one way to do this is by using forex charting software programs.
There are many types of trading platform software out there, and it's important to choose the right one. These programs allow you to study the movement of currencies more accurately with charts. A Forex charting software will allow you to keep track of all major market trends. This software provides information on the currency's price, trade volume, and other specifics.