Jewelry's about more than looking good—it has a long cultural history and a strong connection to its wearer's sense of self. Even more importantly, though, the modern shopper craves jewelry that has an even more powerful sentiment—a strong sense of philanthropy and a chance to give back. That doesn't mean you have to miss out on fine jewelry, either. Some of today's trendiest brands are partnering with charitable organizations to help make the world a better place, even as they make it a bit sparklier, too.
Kendra Scott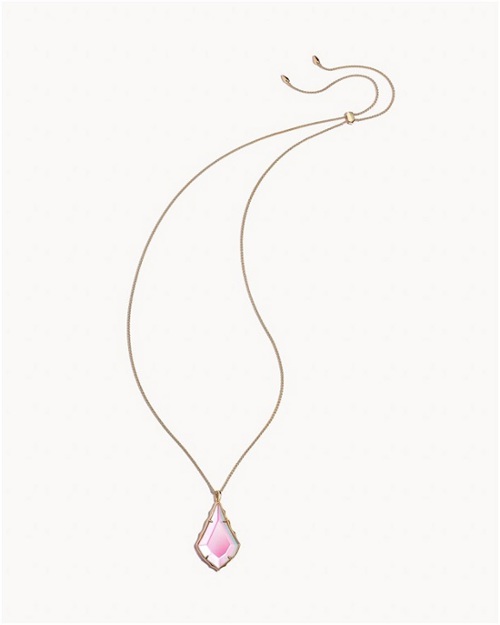 Kendra Scott—both the company and its eponymous founder—is known for its affordable, accessible jewelry and stunning use of natural materials. From genuine gemstones and precious metals to sustainably sourced stones and shells, Kendra Scott offers bracelets, earrings, necklaces, rings, and more. You can even use their color bar and personalized engravings to craft your own custom design!
However, this brand is just as notable for its passionate philanthropy. Through the 2021 holiday season, for example, Give On with Kendra Scott has partnered with The Jed Foundation, Children's Miracle Network Hospitals, and Inheritance of Hope. Their Kendra Cares program brings the creativity of their custom color bar to pediatric hospitals across the U.S. and their inventory includes pieces supporting Folds of Hope, the Breast Cancer Research Foundation, The American Cancer Society, The Mental Health Coalition, and more. In short, you really can shop for good when you browse their online store!
Omi Woods
Omi Woods is a Black-owned jewelry brand that aims to celebrate the African diaspora. Each piece is ethically crafted from sustainable materials, and their company holds strong beliefs in fairly compensating laborers, resource-holders, and other workers for their part in the jewelry-making process.
In addition, Omi Woods selects a charity or organization to which they send a portion of their sales each year, with AllOneBlood and 8 Billion Trees among their previous choices.
Automic Gold
Queer trans-owned brand Automic Gold takes luxury jewelry a step further by creating pieces that don't just give back—they make a difference from the ground up. As a company, Automic Gold dedicates itself to crafting size-inclusive, genderless earrings, necklaces, bracelets, and more.
Of course, the brand has separate charitable efforts, too. Notably, their partnership with TIME'S UP aims to celebrate gender equity with an exclusive collection. Each sale made from that collaboration contributes 30 percent to their partner organization.
Pura Vida
With the nostalgic appeal of a childhood friendship bracelet, Pura Vida's colorful handcrafted bracelets captured the eyes of founders Griffin Thall and Paul Goodman and have been attracting customers to the brand ever since.
At the core of their brand, though, Pura Vida focuses on having a positive impact. As a company, they work to sustainably employ artisans, and they contribute to other charities, even devoting a dedicated line to their charitable collaborations. As just a few of their efforts, the brand supports cancer awareness, environmental causes, mental health awareness, and more.
Tiffany & Co
When you think of Tiffany & Co, you most likely imagine Audrey Hepburn and hefty price tags rather than philanthropy. Nevertheless, you may be surprised to learn that this is yet another brand that puts substantial effort into sustainability and giving back.
Notably, the Tiffany & Co. Foundation emphasizes the company's philanthropic efforts; in particular, the Foundation "promotes responsible mining through remediation and land preservation, and coral and marine conservation through key research and targeted educational outreach." In addition, the Tiffany Save the Wild collection contributes all profits directly to the Wildlife Conservation Network.
With any of these brands, you're sure to have beautiful pieces, of course. But, all the more important, you'll have the chance to support important causes, choosing pieces that align with your own values. In fact, you could even base your choice of jewels, in part, on the values of a brand, or the causes it supports.