A blog is something very trendy in the 21st century, and useful for making money, promoting a business, or just to keep you busy or get famous. To be completely honest – the true value of blogging depends on the content you deliver. Blogging has many ways to make money, and today, the opportunities for the talented are even greater. Consumers today increasingly look to influencers as the source of reliable information. Companies have realized this too. People keep blogs just for fun too. Everyone needs a hobby, and if you don't take things too seriously, you can blog for free. There are a number of decent free web hosting providers out there, many of which will even provide a free subdomain to use.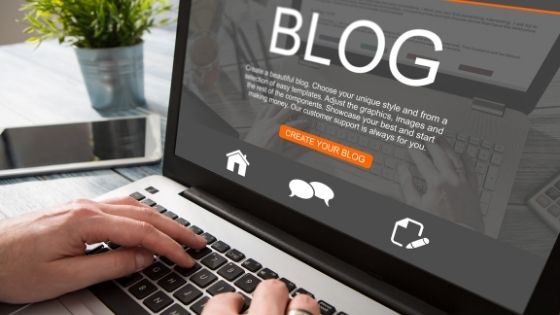 Even if you need something that works a little better, it can be achieved for less than $100 a year. Not only can you share information with a wider audience, but you are more likely to acquire supporting skills – image editing, SEO, and more.
Before starting a blog, you have to choose a topic. You must be able to interest the user.
Try on yourself all the services you offer do not lie to the reader or watcher.
Share of experience, use of trustable sources, personal cases are what bring all these lists, tops and compilations to life.
Blogger of…What?
It is very difficult to have a significant number of loyal readers when you blog by accident because people will not know if you are a film critic, food reviewer, or book critic. Advertisers will get confused too, because they don't know what you are doing exactly. To create a successful blog, you need to find your audience. For example if you are blogging for a business, and work in a SaaS company, better to blog about tech or IT.
To find the right blogging niche, follow these tips.
Fill in the need
If you've ever thought, "I want someone to talk about this,".. If this is a topic that you would like to know more about, then be sure, others want to.
That you are passionate about
Remember that you will go deep about a topic for a very long time. If you have no interest in a blog topic, then it would be very difficult to stay there permanently.
Profitable
Your blog should interest an audience from which you can make some ''cash''.
Ask yourself if this topic will attract readers or viewers and generate income – whether through advertising or sales. If you blog to support an existing business, is the blog attracting new customers? If you're blogging just because you're passionate about the topic, is there a way to monetize your standalone blog?
Increase the readability and push to play button
It can take months to get your first 1,000 views, and some very specialized blogs never seem to get there.
Here are five basic strategies to help you raise your blog from day one to 1 view.
Use social media tools to track successful content. At that distance, you can generate content ideas that get good reviews from social media.
If your vlog is on youtube, remember that people push the play button based on the cover picture, so don't forget to use youtube thumbnail generating tool to have a catchy video thumbnail.
Use YouTube views to find topics that people are interested in.
Use a keyword research tool to identify specific topics people are looking for in your niche.
How do bloggers get paid?
Mostly there are 2 ways: in one, you work directly with clients or advertisers, and in the other, you join a program offered by a company or network. When you deal directly with clients or advertisers, you have more control over your pricing. You can make money selling premium content (membership site), direct advertising selling your product. Money is being transferred in famous ways, or can be paid with Kraken or other cryptocurrencies.
Conclusion
Just remember, focus on creating high quality, useful, and relevant content that resonates with people in your niche, and traffic and monetization will follow. Continue to deliver value to your audience in the form of content, and as your audience begins to grow, you can focus on implementing some blog monetization strategies. And after all, just enjoy what you do!