Particularly in this uncertain business environment, it's vital that your people clearly understand what their roles and responsibilities are. After all, you want the right employees in place at the right time. That calls for a skills framework. For many organizations, however, the problem is that the process of putting such a framework together has become too complicated. Here's how to design a skills framework that focuses on the essentials.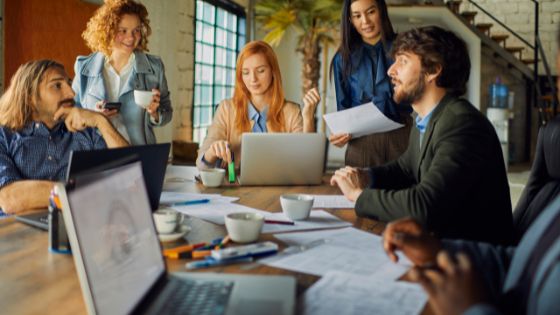 What is Meant by "Skill?"
The term refers to a specific ability an individual can apply in a certain setting to achieve a predefined desired end. While "skill" and "competency" are often used interchangeably, the latter deals mostly with the "how." Meaning, it is essentially the mix of skills as well as behavior, and knowledge that is brought to bear to effectively perform job duties.
What is a Skills Framework?
A skills framework basically provides current info on employment, occupations, and career pathways. It also includes job roles, current as well as upcoming and required skills and competencies, plus any education or training programs. While employees can use the framework for making informed selections regarding career trajectories and skills improvement, organizations can utilize it to craft forward-thinking HR practices regarding skills investment and recognition.
How to Design a Skills Framework?
Designing and employing a skills framework allows you to put forth what you need employees to do so everyone is on the same proverbial page.
What's more, such a framework can subsequently be used to learn what skills you have and what you need, so you can gain good talent and place individuals in proper roles. You can also use the framework to measure how people are performing and help them fully develop, as well as reward them for their behavior.
Optimally, you should leave designing a skills framework to experts. But if you're going to create your own, key steps to take include:
Investigating the skills and capabilities necessary for common roles
Establishing a first set of skills and competency definitions that will be used to develop a final set
Gaining stakeholder input and assessment
Defining capabilities necessary
Identifying proficiency levels needed within certain skills
Establishing skills profiles for every organizational level
Defining all career steps
Skill-based Talent Strategies
A recent McKinsey survey found 58 percent of respondents said that closing the skill gap at their organization has become a top priority, and 69 percent said skill building has increased to close the gap. To help on this front, organizations have increasingly begun hiring consultants to help with skill-based talent strategies that include building a skills framework.
The global HR consulting firm Mercer, for example, offers enterprises insights to improve skill-based talent and pay practices, using an all-encompassing array of technology, data, and consulting services and apps.
Look at its post-pandemic surveys: 53 percent of companies that are undergoing a transformation are prioritizing workforce upskilling and reskilling for key talent pools. In addition, some 14 percent of organizations have put in place skills-based talent strategies such as a skills framework or a pay-for-skills program that compensates people in a way that helps organizations lure, establish, and retain vital skills.
According to Mercer, the advantages of a skill-based talent and rewards model includes a full understanding of the skills necessary to support future strategies and re-envisioning your talent pool to meet evolving business demands. Such a strategy also allows you to produce a viable and resilient talent ecosystem – with skills as the new focus.
In summary, at a time when recruitment and retention are paramount, it's critical that you have the proper skillsets on board. And in this ever-changing business environment, you also must be able to be agile. Mercer can certainly help you design a skills framework as well as help you achieve the flexibility you need.