Whether you are a home or an international student, have been away from your academic scene for some years, or are moving from one professional degree to another, pursuing your MBA degree is a significant investment in your career. So, it's imperative to make sure you are as well-prepared as possible to face every challenge that'll come your way. Following are seven things you must know before getting your MBA!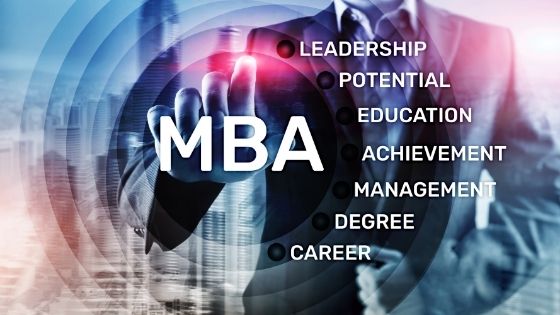 1) Career Planning and Studying
It's ubiquitous to get stuck into the trap of concentrating too much on your grades that you ignore the steps you must take to boost your career prospects after completing your MBA. Take into consideration your aspirations, prior experience, skills, and personal values, and try to recognize that area in which you'd want to grow. By doing so, you can make more suitable selections for events, workshops, elective modules, dissertations, and study trips.
However, it's also okay if you're unaware of these steps straight away! You can anytime explore your career options throughout your degree program to get the information you need to grow in the future.
2) You'll Get More Global Opportunities with an MBA
Students who desire to become a part of any internationally based organization or business often complete their MBA degree in Global Management. This makes them suitable candidates for better and high-ranking positions in international companies.
However, the first thing to know is what is an MBA in global management and how it benefits you in the long run! This program will prepare students to make crucial decisions regarding the company's legal expansion into one or more other countries. Students will get practical global business skills and expertise such as global marketing, international financing, diplomatic strategy, international law, macroeconomics, and ethnic relations. Furthermore, an MBA in global management program will also offer different opportunities for students to study abroad and get invaluable hands-on business experience in a different country.
3) Reach Out and Never Be Afraid to Ask for Help
Often, becoming a student once again after being away from academia for several years can be a considerable challenge compared to studying an MBA itself. From student support service to your class cohort, professor, or even your friends and family, it's essential to remember asking for their guidance, support, and advice whenever you need it. The MBA is a joyful and fun educational journey, but often it can be challenging, especially when you are an experienced professional who isn't adapted to full-time study.
4) Engage With Your Competitors and Learn to Accept Different Opinion
Your MBA cohort can often become highly competitive or become very cooperative. It's totally up to the fact that how you'll take it. The best thing would be to build a cooperative and open atmosphere to help each other.
Everyone will get more knowledge from it, and eventually, you'll gain what you provide to others. Also, you will be a part of a class with over more than 100 adult students. Like you, everyone in your class will have a unique perspective, opinion, and likes or dislikes about certain things. You always need to remain objective and remember that sometimes an individual's perception is based on past experiences. It can be true for them, but that doesn't certainly make it accurate.
5) The Power of Better Networking Is Huge
Make the most out of the initial few weeks in your MBA course to connect with different people in industries in which you may want to get some better career prospects in the future. That way, you will learn at a very early stage about how a hidden career industry is a healthy way of getting a highly paid job post-MBA. Furthermore, speaking with your MBA alumni will also be advantageous in several ways.
6) Make The Most of Each Opportunity You'll Get
Don't underestimate how quickly a year will go. It's always necessary to make the most of every good opportunity and get yourself involved in something valuable career-wise. Remind yourself that opportunities in any field can be beneficial for your career and can often make you return to school so that you could be pushed and take on opportunities that you usually wouldn't like. After some time, you'll feel grateful for every opportunity that you are involved in, as it will be an excellent experience for you.
Exploring the campus of your business school can also bring a great range of prospects when it comes to learning and networking, specifically if you are still sceptical about choosing your suitable career path in the future.
7) It's Great to make some Time For Yourself
Don't allow your MBA studies entirely to take over your everyday life. Undoubtedly, you will have an intense daily schedule, but it's good to make time for yourself and your friends and family. It's also great to relax before starting your studies, especially when pursuing an MBA as your career prospect. You'll be fortunate if you can take about a month off before you get started, as it will be hugely beneficial for you to hit the ground running.
Although obtaining an MBA degree can be highly competitive and rigorous, it can also be greatly rewarding at the same time. All you'll want is proper research before commencing your MBA and better guidance throughout your academia. Students who desire to get global opportunities in the business field can opt for an MBA in global management from any reputable business school.