Did you have an injury at work? Did a dog bite you on the street? Did a passerby attack you or did you get injured in some other way? Don't worry, there is a high probability that there is someone who can help you, more precisely a lawyer.
A personal injury lawyer is what you need to find relief and get compensation for your injury. Instead of thinking about how to deal with the injury yourself, he/she is here to solve your dilemmas.
In this article, in order to help you, we will talk about the injuries that claim the right to the help of a personal injury attorney and what benefits you get from it.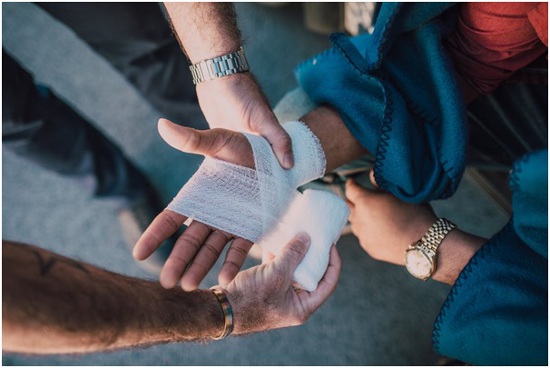 Car Accidents
It often happens that insurance companies do not want to recognize the legal basis for the damage that occurred due to a car accident. To obtain appropriate compensation for a traffic accident or any other injury, a lawyer needs to have a good understanding of the problem and to know the case law when deciding on the amount of damage. It is entirely their responsibility to do so, because, as a personal injury lawyer in Carlsbad recommends, when filing a personal injury claim, you should concentrate on your recovery, not the legal facets of your case, such as figuring out how you'll pay your outstanding debts as a result of the accident. The advantage of hiring a lawyer when claiming insurance for injuries due to a car accident is that they have much more legal knowledge than agencies for collecting such damages, which often leaves clients stranded when they cannot collect fast money in a peaceful procedure and do not want to conduct court proceedings at all. On the other hand, these agencies are very aggressive when acquiring clients; they often harass them on the phone, or even, in severe cases, visit hospitals in person and disturb their peace.
Fall on the Rough Sidewalk
A unit of local self-government, i.e., the city or municipality, is obliged to maintain the streets and make them safe to move, and for that reason, they are responsible for the damage caused to citizens by injuries on the streets.
To exercise the right to compensation, it is necessary to seek medical help immediately after the accident and then contact a lawyer to fully exercise your rights to the full compensation that is due to you by law, especially bearing in mind the fact that insurance companies, in most cases, pay fewer damages than those awarded by the courts.
Dog Bite
In the situation when you are bitten by a stray dog, many people are in shock, do not know that they have certain rights to compensation, or are not sure how to realize them.
A lawyer who specializes in dog bites is not something that exists in practice, but most lawyers who specialize in compensation procedures are successful in dealing with these procedures. In the event that legal assistance is necessary, it is wise to schedule a consultative meeting where an attorney would consider whether there are conditions for compensation and strong enough evidence.
Medical Malpractice
If the doctor's negligence has occurred and you have suffered a mental or physical injury as a result, then you have the right to claim compensation.
The most important thing is to seek the help of an expert to get the best advice and the best outcome. A good legal representative will allow you to get the lawsuit going right. That way, you will ensure that your basic rights are safeguarded and that you get the proper compensation for all the pain and losses that you have suffered.
Work Injury
If you have suffered an injury at work, then you must take legal action. The procedure for compensation of damages for work injuries is conducted according to the rules of general civil procedure. To determine the degree of reduction in your general life activity and the suffered physical pain, it will be necessary to hire an expert (a personal injury lawyer) and to assess the intensity and duration of mental pain.
Violation of Honor
If someone mentally hurts you, makes or conveys untrue allegations about your past, knowledge, abilities, or something else, and knows or should have known that they are untrue, and thus causes you material damage, he or she is obliged to compensate you.
As with all cases, in this one also, help from a personal injury lawyer is welcomed. They will help you to present your case as clearly as possible and to restore your dignity more easily.
It is in your best interest to recover as quickly as possible from the injury, and bringing justice is what helps a lot. Your interests are what your lawyer cares the most about, and he or she will be there to help you in the best way possible.